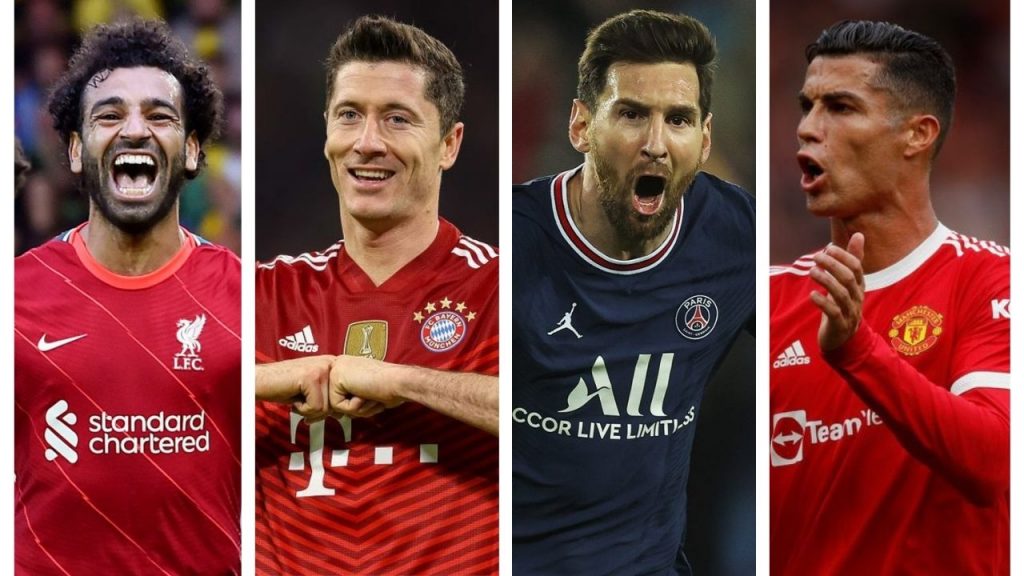 International Federation of Football History and Statistics (IFFHS) has revealed its ranking of the 10 best players in 2021 including Egyptian winger Mohamed Salah.
Four days prior to the Ballon d'Or 2021 ceremony in Paris, France, this year's best players have been ranked.
And Liverpool talisman Mohamed Salah is the only player from African continent to be included in this ranking.
The Egyptian king is 5th on the list ahead of World superstars the likes of Kylian Mbappé, Cristiano Ronaldo and Erling Haaland.
Read more : Mason Mount snub Messi, names 4 players who can claim Ballon d'Or 2021
Real Madrid striker Karim Benzema is one the greatest absentees in this list.
IFFHS' Ranking of the 10 Best Players in 2021
10- Erling Haaland
9- Gianluigi Donnarumma
8- N'Golo Kanté
7- Cristiano Ronaldo
6- Kylian Mbappé
5- Mohamed Salah
4- Kevin de Bruyne
3- Jorginho
2- Lionel Messi
1- Robert Lewandowski