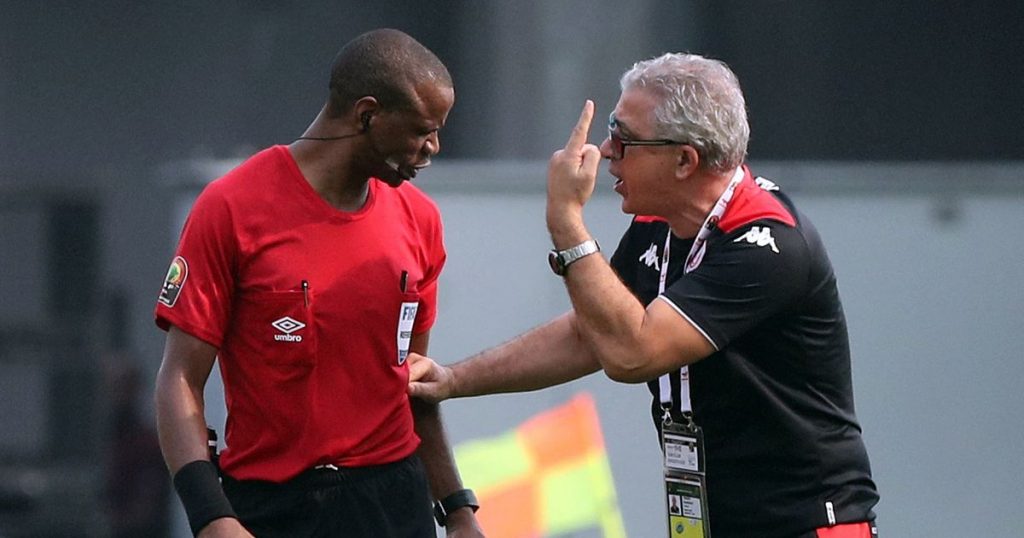 Tunisia head coach Mondher Kebaier has blamed poor officiating for their Group F opener loss to Mali on Wednesday.
A game between the two Eagles ended in favour of the Eagles of Mali courtesy of Ibrahima Kone spot kick in the 43rd minute as the Carthage Eagles missed their own penalty.
However, the end of the match was not palatable as the referee ended the game seconds regulation time.
The Tunisian refused to return to the pitch when the referee blew for the game to restart.
Kebaier while speaking after the game said the officiating deprived his team from concetrating.
"The referee blew the whistle at the 85 minute mark at the 89 minute mark, it's lunar.
"He deprived us of concentration.
"We did not want to resume because the players had already taken their baths, deconcentrated and demoralized in the face of this gruesome situation."
Tunisia will now focus on their second Group F game against Mauritania.