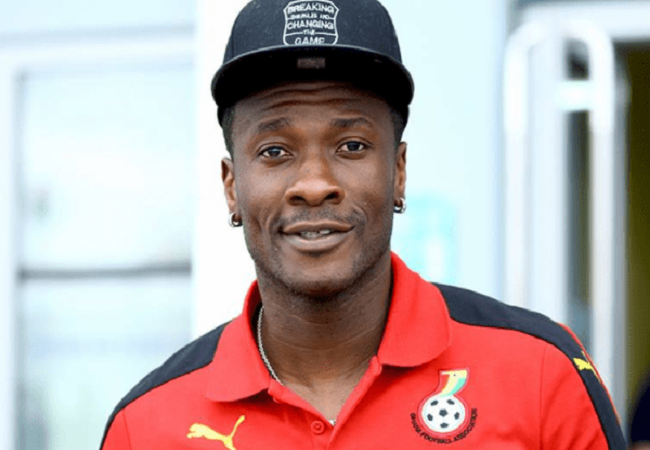 Former Ghana captain Asamoah Gyan has slammed the performance of the Black Stars at the Africa Cup of Nations in Cameroon, saying the team did not play with any sense of purpose.
The former Sunderland striker analysed Ghana's performance in his role as a pundit on SuperSport Television of South Africa on Tuesday evening.
"We didn't play with purpose… We didn't create enough chances, we didn't do anything and then we are going home… People will be disappointed. You have to give the people something to talk (cheer) about, we didn't give anything to talk about. As we are talking I don't know how people are going to feel back home. I'm very, very disappointed we are going out, we shouldn't have gone out. Ghana we know, we didn't see the Ghana we know today," Ghana's Ghaphic newspaper quoted him saying.
"It is what it is. For me I can't even explain. For me I don't think it's a red card though but at the end of the day he went out, the team had to play with 10 men. Even with 10 men I was really happy with how they played, they were able to score two goals with 10 men… After the red card, that was the Ghana I wanted to see but at the end of the day we're going home. We have to blame ourselves, there might be the reason why we didn't play well … whether we like it or not we are out of the competition. No excuses, we have to see what we have to do to come back strongly… I think everybody will be disappointed, not only Ghana, but a lot of African countries you know, one of the giants (is) going out of the competition with just one point. It's strange to me but this is football, we have to go back home and put certain things together and make sure we're coming (back) with the right mentality…"
Ghana picked one point from the entire group phase matches, having lost 1-0 to Morocco, shared the spoils with Gabon at 1-1 then suffered a 3-2 defeat to Comoros to exit the competiton.
The Black Stars finished bottom of Group C which Morocco lead on seven points followed by Gabon's five points and Comoros' three points.