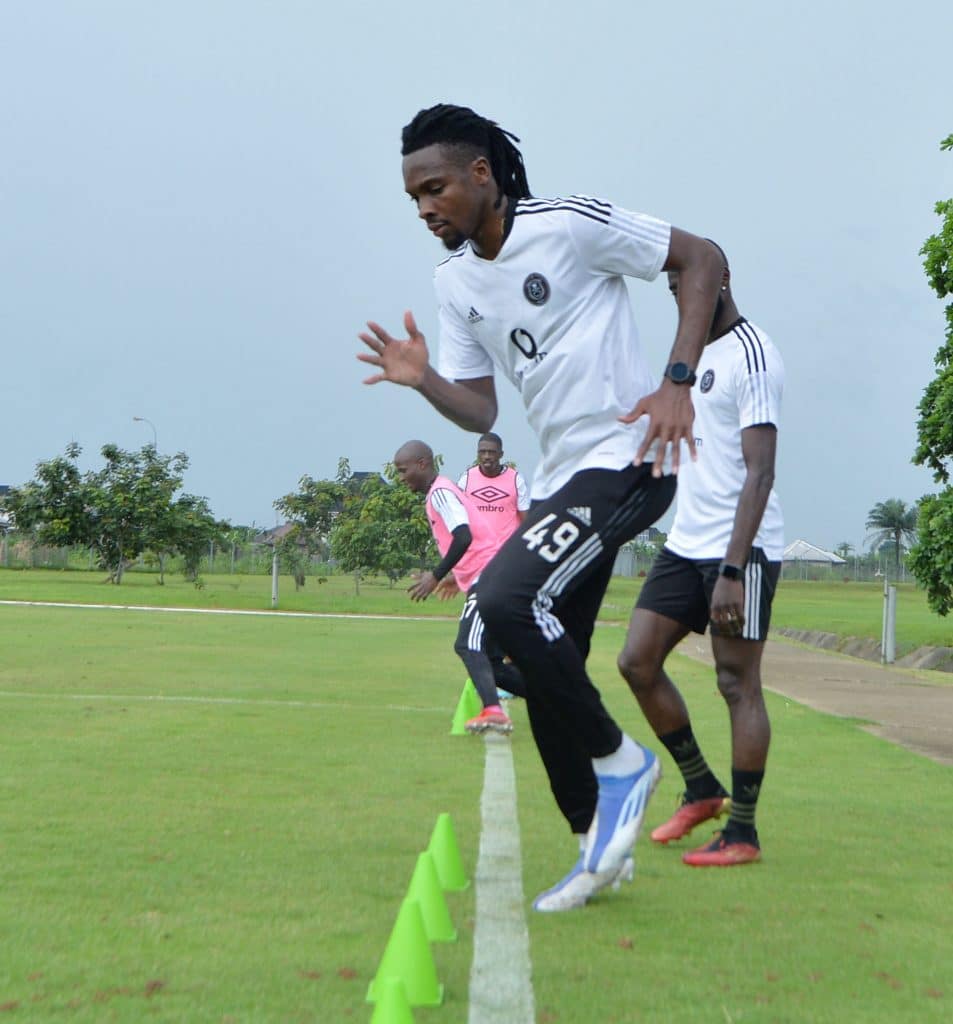 Orlando Pirates' Nigerian defender Olisa Nda has has said he hopes playing at his home venue of Godswill Akpabio Stadium in Uyo would bring good luck when facing RB Berkane on Friday.
He said this as the South African side prepares to take on the Moroccans in the CAF Confederation Cup final.
Nda said he has always had good luck when playing at the venue and he hopes that would continue.
"This stadium has brought me so much luck," he told Pirates TV.
"I know this stadium so well. I have played here and it is overwhelmening. I am so happy to be here. I just hope home brings all the good luck and support here. I think it is going to be a difficult game. It is not going to be easy game. We have watched the opponents and we have analysed them. I know it is going to be a tough game but we are capable of winning the cup."
Pirates co-coach Fadlu Davids said there was some tension in his squad and the challenge was channeling that into a winning mentality.
"You have to have certain amount of tension for the final but also display that confidence," he told Pirates TV.
"Us as coaches, we are calming them down because it is a high occasion. Keeping that bit of tension that you need to perform at the highest level."