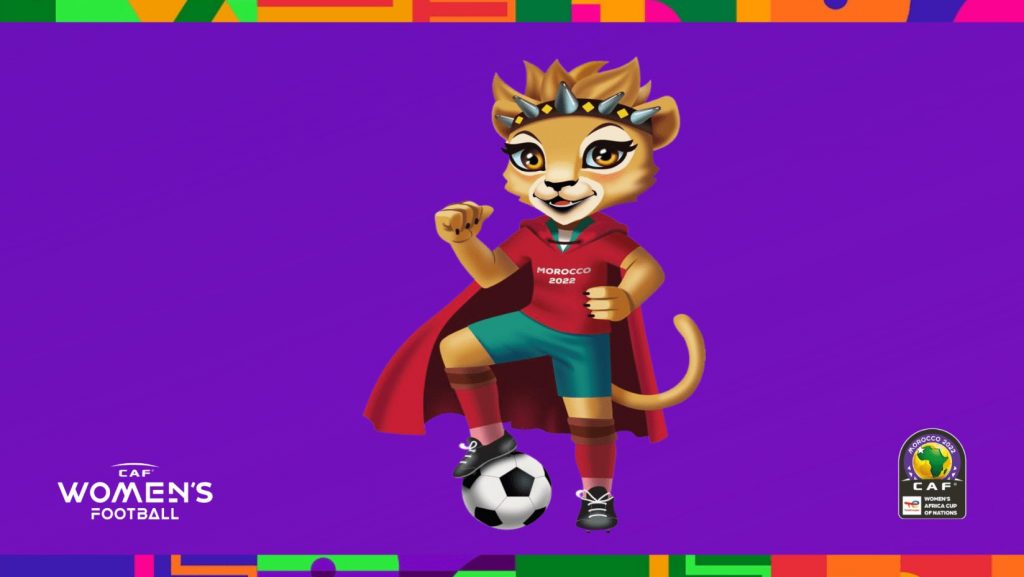 In the 2022 TotalEnergies Women's Africa Cup of Nations, the players on the field may be the major draw, but a new star, TITRIT, is getting set to take the stage as the competition's Official Mascot.
A reference to Morocco's Atlas Lions/Lionesses, an unmistakable image of strength and bravery, is made by the WAFCON mascot, a lioness.
TITRIT is a Moroccan Berber name that means "star" or "famous" and denotes a proud, honorable, diligent, and driven individual.
A classic Moroccan jewel in the shape of a tiara regally crowns the head of the lioness, who is naturally attired in the colors of the Moroccan national team.
combining tradition with modernity TITRIT has a certain feminine majesty thanks to her Moroccan jewelry and ancient Selham cape.