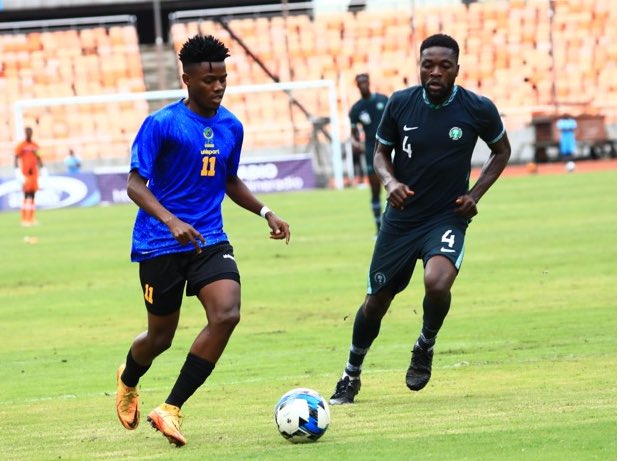 Salisu Yusuf, the coach of Nigeria's U-23 Eagles, expressed delight with the team's 1-1 draw away to Tanzania in the first leg of the second round of qualifying for the U-23 AFCON in Morocco in 2017.
Nigeria and Tanzania's U-23 AFCON qualification game on Saturday in Dar es Salaam ended in a 1-1 draw as a result of two penalties, one in each half.
After Qudus Akanni was fouled in the crucial area for the hosts in the 29th minute, Nigeria's captain Success Makanjuola scored.
In the 74th minute, Tanzania scored a penalty to tie the score again.
Reacting to the outcome of the game, Yusuf told NFF TV:"It was a hard game because they (Tanzania) were already in match situation.
"We could have won the game but we didn't take our two chances but we thank God for the draw.
"Our plan for the next game is to win them and move to the next round.
Yusuf added:"We will continue to work with the group, they are improving as a team and I believe they will play better in Nigeria."
The team will go back to Nigeria to start getting ready for the second leg, which is scheduled for Saturday of the following week at the Lekan Salami Stadium in Ibadan.
The winner on aggregate will then advance to the third and final qualifying round.
The 2023 U-23 AFCON, which will take place in Morocco in November, will choose Africa's representatives at the 2024 Olympic Games' men's football tournament in Paris.