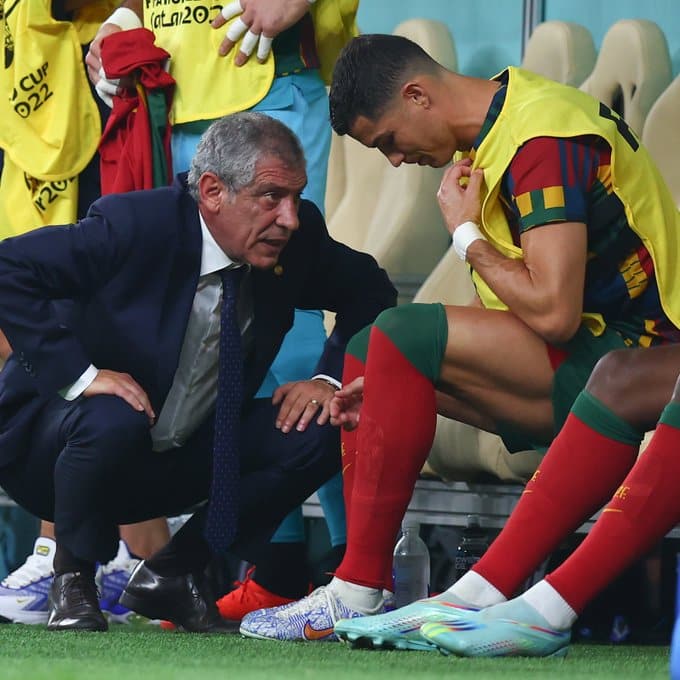 Cristiano Ronaldo allegedly threatened to quit the World Cup team after being benched against Switzerland, but the Portuguese Football Federation (FPF) on Thursday disputed this claim.
Surprisingly, the 37-year-old striker was benched for Tuesday's round of 16 match, and Goncalo Ramos, who took his place, scored three goals in as many attempts for the 6-1 victory.
Ronaldo made an appearance from the bench, but according to a report in the Portuguese newspaper Record, the striker had threatened to quit earlier in a heated exchange with Fernando Santos.
"The FPF clarifies that at no time did the captain of the Selecao, Cristiano Ronaldo, threaten to leave the national team during the stay in Qatar," said the federation.
"Every day Ronaldo is building up a unique track record at the service of the national team and the country, which must be respected."
The FPF claimed that Ronaldo's participation versus Switzerland was another example of his dedication to the cause.
Ronaldo is both the all-time leading scorer for men's international teams and the Portuguese player with the most caps.
In the quarterfinal match against Morocco on Saturday, Ramos might once more start over Ronaldo.
The five-time Ballon d'Or winner participated in a gym session with the starters against Switzerland on Wednesday rather than training with the other substitutes.