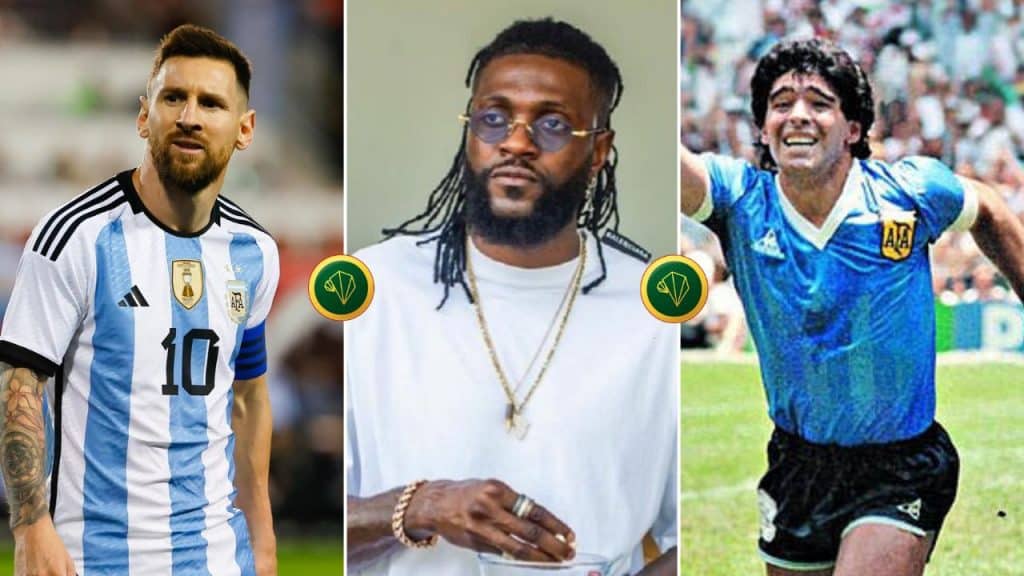 Togo legend and former Arsenal forward Emmanuel Adebayor gave his take on the debate over the Argentinean GOAT between Lionel Messi and Diego Armando Maradona.
The PSG star is playing a decisive World Cup semi-final clash against Luka Modric's Croatia tonight.
Messi is aiming at winning the World Cup trophy for the first time in his career after losing to Germany 8 years ago in Brazil (0-1).
Read more : Argentina vs Croatia line-ups
Speaking ahead of the game, Emmanuel Adebayor was asked whether Messi will overpass Diego Maradona in cas he win this year's 2022 World Cup.
And he replied : "For me he will rise above", the former Man City star said on New World TV.
"I know him and I have played against him. He won seven Ballon d'Or and several other trophies.
"So for me he will rise above. But Lionel Messi himself will say something else", Adebayor added.
After winning the Copa America in 2021, it will be a great achievement for Leo Messi to win the World Cup this year like Diego Maradona did in 1986 for Albiceleste.