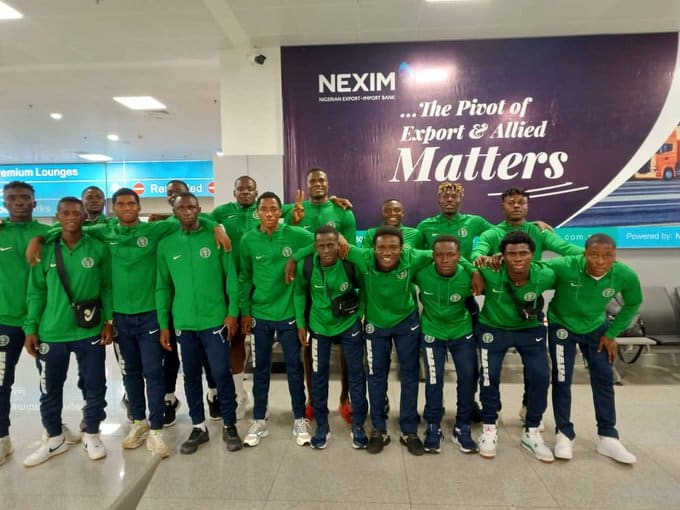 In preparation for their 2023 FIFA World Cup group opener against Dominican Republic, the Flying Eagles of Nigeria will trade tackles with the Columbia U20 national team on Tuesday, May 16.
Only the top two teams from each group advance to the knockout stage, and Nigeria is grouped alongside the Dominican Republic, Italy, and Brazil.
The international exhibition game is essential for them to step up their preparations, especially since they'll be playing a similar South American team (Brazil).
Before their international friendly against Columbia on Tuesday, the 2015 African champions will square off with a local football team in Argentina.
The Colombians, who hosted the South American championships from which four teams advanced to the FIFA U-20 World Cup, which will take place from 20 May to 11 June, not only achieved their goal of qualifying for the championship event but also shown heart, balance, and quality.
Since 1985, Columbia has made 11 appearances at the FIFA U20 World Cup, with their best finish coming in 2003 as the Third Best team.
Additionally, they have won three South American Youth Championships.
Nigeria has won the African U20 Championships seven times and finished second twice, in 1989 and 2005, according to records.