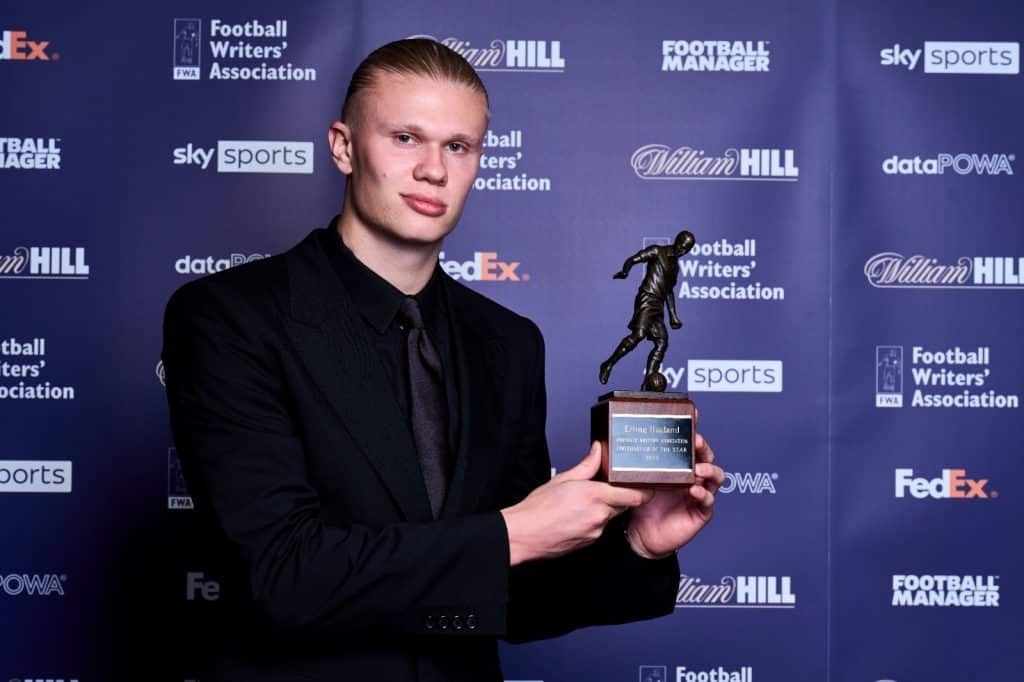 Erling Haaland was a happy man when receiving his Premier League Footballer of The Year Award from Football Writers' Association on Thursday night.
The Norwegian had a fantastic first season with Manchester City in the Premier League.
Haaland scored 36 goals in 37 matches in the league and could add the FA Cup (June 3) and the Champions league (June 10) where he is also the top scorer with 12 goals to his trophy collection.
"I understand why people say it's the best league because it really is", Haaland said talking about the Premier League.
Read more : I'm totally devastated – Salah apologized to Liverpool for not securing UCL spot
"I love it, I love to play here, I like the duels, I like the running duels, I'm enjoying it…
"There was no doubts [coming to Man City]. I knew I was going to perform, I knew I was going to play in a good team… I didn't expect this good to be honest, but I still expected to score…
"There are two finals left… We have to stay focused to achieve what we can achieve. I will do everything I can to achieve good things in the finals and hopefully win both. It's a good thing being favourites [against Inter]…
"Because it means we have qualities, we have to attack the game in our way, play our football and in the end we'll see who wins it."