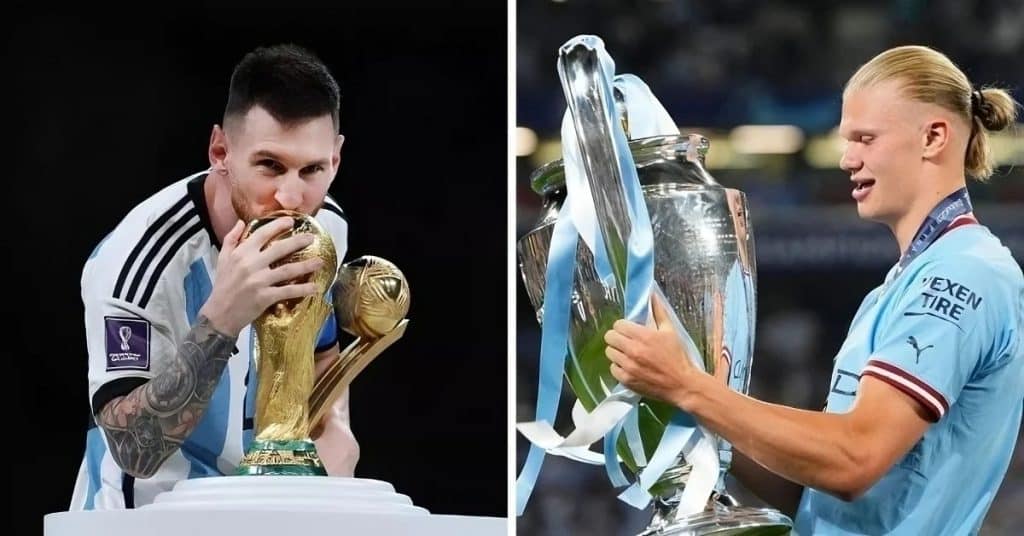 Lionel Messi has opened up on Ballon d'or 2023 after Erling Haaland emerged as a serious contender to win the top prize following his treble with Manchester City.
Messi is actually in China with Argentina to fullfil international duty.
Speaking ahead of Australia friendly to be played on Thursday 12:00am, the new Inter Miami was asked about this year Ballon d'or.
And Lionel Messi made his mind clear about the France Football Award.
Read more : Ballon d'or 2023 favourites ranking updated as Haaland completes treble
"Does Ballon d'Or matters to me? No", Messi said.
" At this stage in my life, it is no longer important to me.
" I've always said, the individual prizes are not what matters to me, but the collective ones are the most important to me.
"The most important prize at the moment is the World Cup. This is the greatest prize for me."
A message which is a good one for Erling Haaland who completed a historic treble with Manchester City.