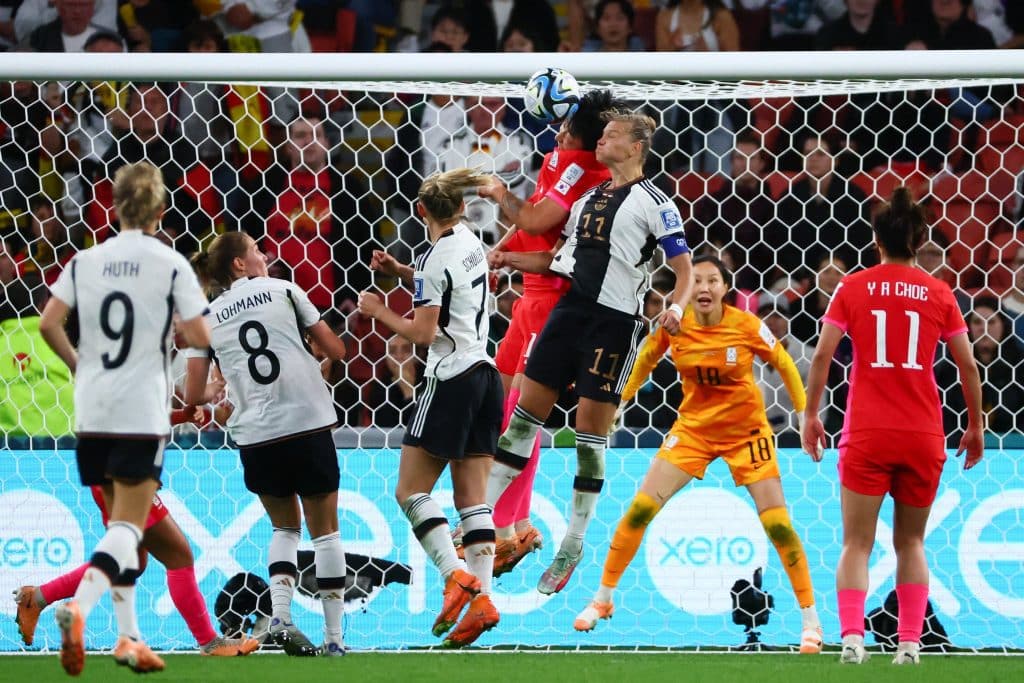 For the first time in their history, Germany was eliminated from the FIFA Women's World Cup in the group stage on Thursday after a discouraging 1-1 draw with South Korea allowed rookies Morocco to advance to the round of 16.
Germany finished third in the standings with four points and will be returning home after Morocco defeated Colombia 1-0 in Perth to tie the South Americans for first place in Group H with six points.
Germany, a World Cup champion in 2003 and 2007, advanced to the European Championship final, and they arrived in Australia as one of the favourites to take home the championship.
They were anticipated to defeat a team with little chance of moving on after losing their first two games and knowing that a victory over South Korea would advance them to the knockout round.
Cho So-hyun gave the Koreans the lead early on, but after that, their opponents struggled to find a winner after Alexandra Popp's equalise as the Koreans fought valiantly and fiercely defended to frustrate them.
After their shocking 2-1 loss to Colombia, the Germans stated before the game that they desired greater inventiveness, but they failed to take advantage of their numerous opportunities.
Only three of their 13 shots, compared to their opponents' six, were successful because Korea positioned practically everyone in defence behind the ball.
Casey Phair, a 16-year-old striker for Korea, nearly scored after latching onto a through pass in the first three minutes, but German custodian Merle Frohms superbly stopped her attempt.
Three minutes later, however, Choe Yu-ri's pass to Cho, whose side-foot attempt beat Frohms to find the back of the net, resulted in the Germans falling behind.
The Germans appeared to be energised by the goal since they next controlled possession and territory despite failing to breach the Korean defence.
Both sides had lots of room in the wide areas, so it was predictable that a cross would score the equaliser three minutes before the break.
Captain Popp soared above the Korean defenders to emphatically head home a lovely cross from Svenja Huth.
After the break, the Germans attacked the Koreans with everything they had.
In the 59th minute, they had a goal disallowed for offside, and Popp then hit the crossbar with another header.
The Germans became increasingly desperate as time passed, but despite their best efforts, they never truly seemed to have a chance of winning in the 13 minutes of stoppage time.