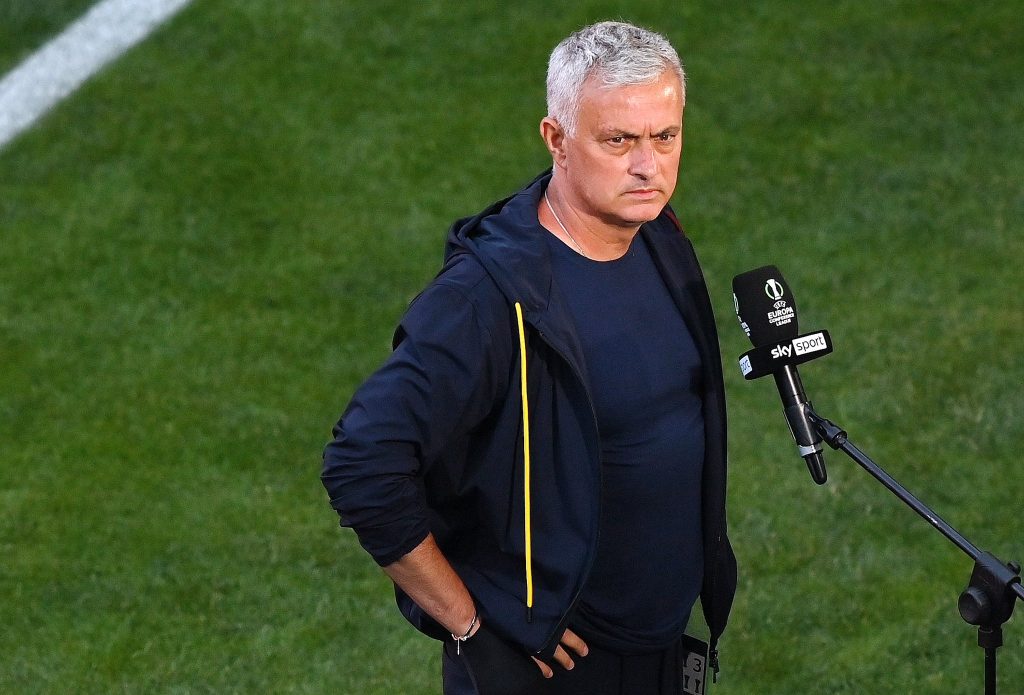 One day after his teammate, Portugal's captain Cristiano Ronaldo, took the initiative by joining Al-Nasr, and a wave of players followed suit by signing for Saudi Pro League sides, Roma coach Jose Mourinho stated that he fully anticipates working in Saudi Arabia.
During an interview with the Saudi MBC Group-owned MBC Egypt TV channel, the Portuguese coach was sure about relocating there, saying:
"I will go to Saudi Arabia in some free time, but I am positive that I will work there. I am not positive of the exact date, but I am very certain.
But in July of last year, he also became a member of the Mahd Academy board of directors, which is responsible for Saudi Arabia's talent search.
"I am committed to my work with Roma and I want to give everything to the club until the last day," added under-pressure Mourinho after a disappointing start to the season.
"No one knows the future, but I will definitely do this (working in Saudi Arabia)," he said.
Mourinho, 60, said recently that he had rejected a huge offer from Saudi Arabia in order to stay in Roma for a third season after leading the team to win the Conference League and reach the UEFA Europa League final.
"Doors are always open for me in Saudi Arabia. I want to feel the development there," said the coach, who has led teams to domestic league titles in Spain, England, and Italy as well as to two European Champions League titles.
"Cristiano was the first to go there and give a different perspective immediately. The players thought at first that it was a one-man show but they realised in the summer that everything was really changing.
"Many players, not just at the last period of their careers, but also some players at the best years of their careers, are coming because the competition is real, not just at domestic League, but also the AFC Champions League is very interesting," he said.