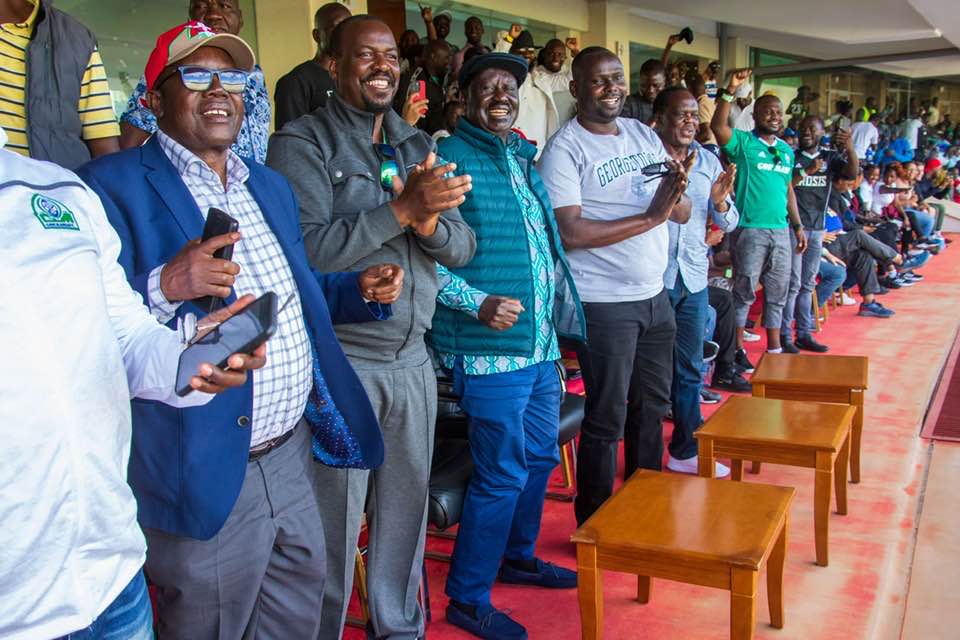 Sam Nyamweya has outlined his vision for Kenyan football as he embarks on a campaign to reclaim the FKF leadership.
In a signed statement seen by African Top Sports, the veteran administrator, who doubles up as the Patron of FKF Premier League side Shabana FC, has laid bare his plans to bring Kenyan football to where it belongs.
"A few weeks ago, I announced that I will be gunning for the presidency of Kenyan football," read part of the statement from Nyamweya, adding: "My decision has been guided by the fact that Kenyan football has gone to the doldrums over the past eight years under the current leadership.
"To bring back our game, I plan to give back autonomy to the Kenyan Premier League. This will be one of the main agendas once elected as president of the Football Kenya Federation. I will rally corporate companies to partner with the Premier League while at the same time working towards bringing back Africa's leading sports broadcaster Supersport as the main media partner for the Premier League."
Nyamweya further explained why he will put more emphasis on the FKF Premier League. "The Premier League is the face of Kenyan football. This is competition that markets our football and we cannot allow it to fall to the levels we are seeing today," he said, adding: "We need the private and public sectors to come in and support our league. I will work towards bringing them into our game."
He further revealed his plans to end the alleged match-fixing claims that have rocked the league by saying: "In order to bring back credibility into the game, I would work with the national assembly to set up a law criminalizing match-fixing and doping which has become rampant in the local game. We have to accept the fact that match-fixing has taken root in Kenyan football and the current leadership of football is looking away. I will not tolerate this. We will have to make those culpable to pay dearly."
Nyamweya continued: "I will give referees more say in the game by having an independent board for the whistlers. On the national team, I intend to set up a management board for the national teams both male and female with eminent members from both the public and private sectors. I will also ensure that the Harambee Stars qualify to the World Cup 2026 and at the same time reach the semifinals or finals of the Africa Cup of Nations 2027 which Kenya is one of the hosts alongside Uganda and Tanzania. To achieve this, I will bring on board the best coaches in the world to manage the national team.
On women's football, Nyamweya said: "I will also lay great emphasis on women's football. He says he will have a special and independent committee within the federation to handle women's football. I intend to upgrade the women's league to the same level as the men's Premier League. The women's national team players will be equally treated as the men's team and receive the same perks and allowances."
He concluded: "On football development, I will work with all the 47 county governments to upgrade and financially support their league and also ensure each county has a youth development program. This way, football will grow from the sub-county, county to the national level. To achieve all this, I will work with the national government to ensure football grows from the grassroots to the national level just like the government is working on the bottom-up development policy."