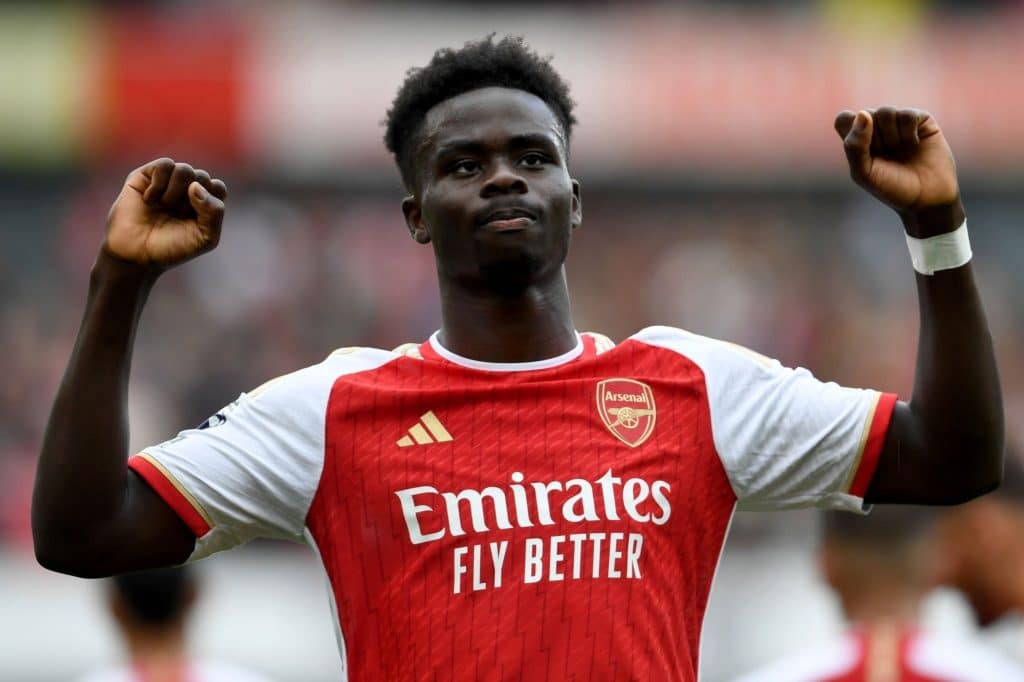 Bukayo Saka has won the title of Arsenal player of the month for September by besting the triumvirate of Martin Odegaard, Leandro Trossard, and William Saliba.
The 22-year-old was instrumental in the Gunners' 10 Premier League victories out of a potential 12 during the time period under consideration.
He also played a significant role in the London team's victory over PSV Eindhoven in the UEFA Champions League.
In each of Arsenal's five games during the month, Saka scored a goal and provided an assist.
In the month of September, he scored three goals and dished out three assists.
Arsenal.com reports that Saka received 36% of the vote. To win the prize, he bested William Saliba, Leandro Trossard, and Martin Odegaard.
The kid produced 13 opportunities, six shots that were on goal, and 145 crucial passes. Additionally, he made seven tackles and recovered possession 27 times.
Six times, Saka has been named the Arsenal player of the month. He last achieved victory in December 2022.
Nigerian parents gave birth to Saka in England. Due to his heritage, he had the option of playing for the Super Eagles of Nigeria, but he chose to play for England.
In 10 appearances this season in all competitions, he has tallied a total of five goals and five assists.
Arsenal was established in October 1886; it joined the Football League in 1893; and, in 1904, it rose to the top flight.
They have played eight games and presently sit in second place in the Premier League standings with 20 points.