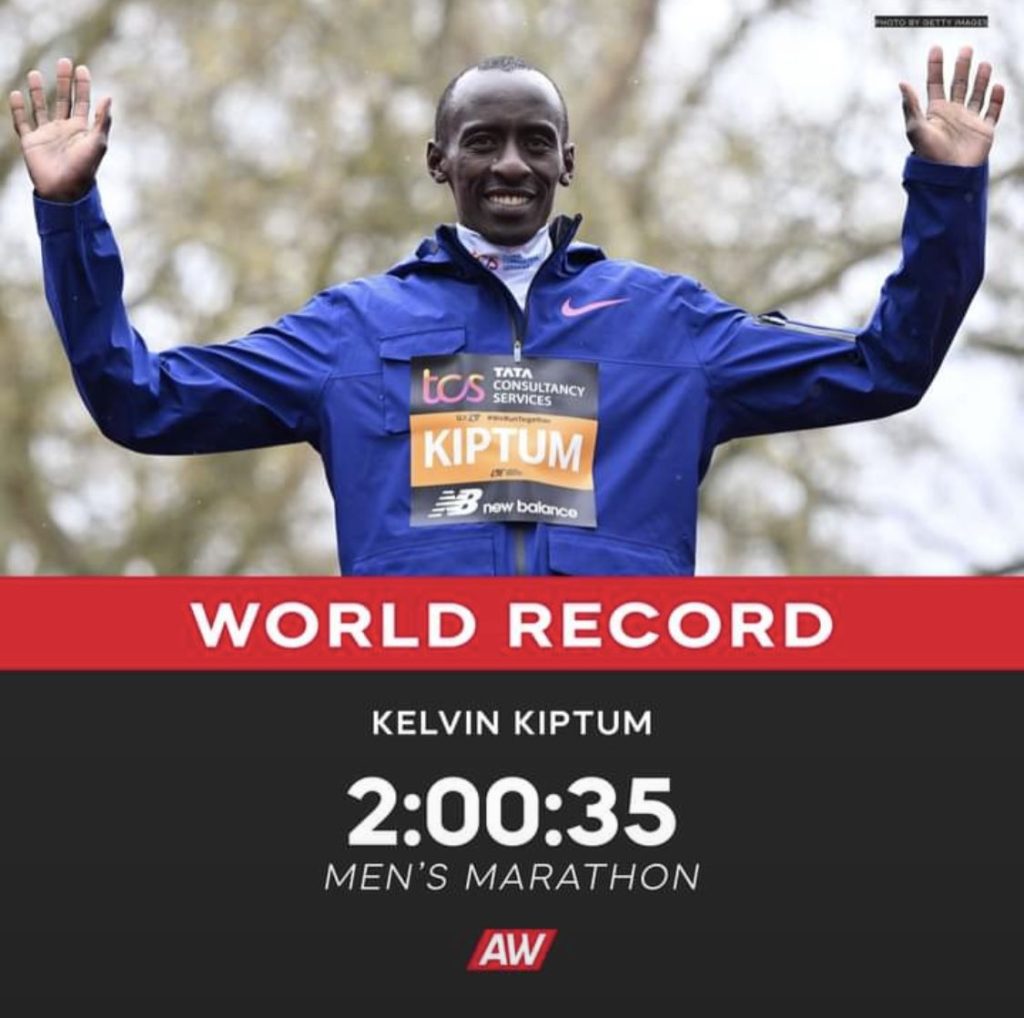 Kelvin Kiptum, a Kenyan who just broke the world record for the marathon, says he has "no plan" to try to break the fabled two-hour barrier.
On Tuesday, Kiptum was giving a speech in Nairobi, having returned home 48 hours earlier from cutting 34 seconds off the previous record set by his countryman Eliud Kipchoge.
Kiptum, who is only 23 and ran only his third marathon, lit up the streets of Chicago on Sunday, finishing in two hours and 35 seconds.
"I've got no plan to run under two hours but only to improve my own record," said Kiptum who had won on his debut over the 26.2 mile (42.195km) distance last December in Valencia, doubling up in London in April.
One month after Kipchoge celebrated his fifth victory in the Berlin Marathon, where he had previously set the previous record of 2:01:09 in 2022, Kiptum was shattering the marathon records.
Kipchoge, who is 15 years Kiptum's senior and 38 years old, broke the two-hour barrier in Vienna in 2019 while using pacemakers for a project financed by British billionaire Jim Ratcliffe's Ineos. As a result, World Athletics did not register his achievement.
The two Kenyan athletes may compete against one another at the Olympics in Paris the following year, with Kipchoge likely aiming for his third gold medal after Rio in 2016 and the convoluted 2020 Games in Tokyo.
"Every athlete is happy to represent their country and I am looking forward to run in the marathon in Paris," said Kiptum.
He added: "I have not received a personal message from Eliud Kipchoge. But if I am selected to compete in the Paris Olympics, I am ready to race with him.
"My next target is to take a break, meet my management team and come back strong for the 2024 season".
Kiptum's achievement comes at a time when Kenya, a superpower in sports, is actively investing in testing to counteract a rise in doping cases.
In total, 67 Kenyans have been banned for doping in the previous five years.