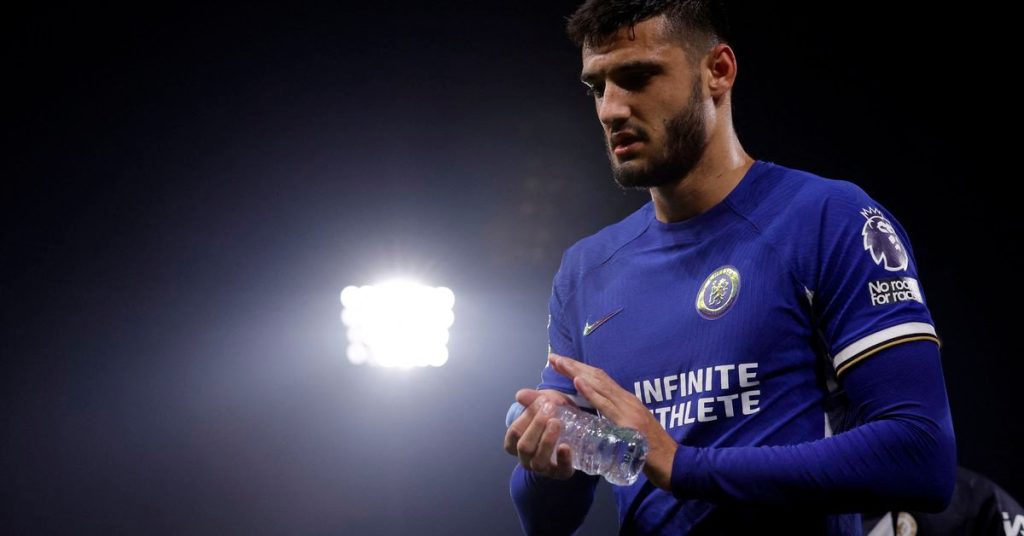 Armando Broja, an Albanian striker, will miss Chelsea's Premier League match against Arsenal this weekend due to an injury sustained while serving his country, manager Mauricio Pochettino announced on Friday.
Injuries have plagued Chelsea all season, and Broja was back at Stamford Bridge on Tuesday before his nation defeated Bulgaria in a friendly in Tirana.
"Broja is out, he has a bit of irritation on the knee but it's the other knee, not the one that was a problem in the past," Pochettino told reporters.
"We have a few players we have to assess to see if they will be available or not tomorrow. (Defender) Benoit Badiashile could be available also on the bench."
Reece James has been sidelined since sustaining a hamstring injury on the first day of the season, but his comeback for this weekend's match against Arsenal is still possible, according to the coach.
"Reece was training good the last few days, now we need to have a talk with the medical staff and decide if he can be part of the squad tomorrow."
Enzo Fernandez and Moises Caicedo, two midfielders who had been away on international duty until Thursday, have trained and are prepared to play, according to Pochettino.
Chelsea's two league victories prior to the break, together with a League Cup victory, meant that the international break coincided precisely with the wrong time for them.
"It was a shame because we wanted to keep the momentum and now it's about building another momentum," added Pochettino.
"But I think we are confident, the team is confident, the players have a different mood than one month ago."
For the first time as manager, the Argentine will now face Mikel Arteta.
When they were both playing for Paris Saint-Germain in 2001, the two remained close friends.
"It's going to be really nice, my love for him is there, it's a family, it's more than friends, it's going to be strange," said Pochettino.
"All coaches are competitive, we want to win and to destroy the opponent. I want to feel proud to see him."
Chelsea, in 11th place on 11 points, host an unbeaten Arsenal side who are second in the table with 20 points.