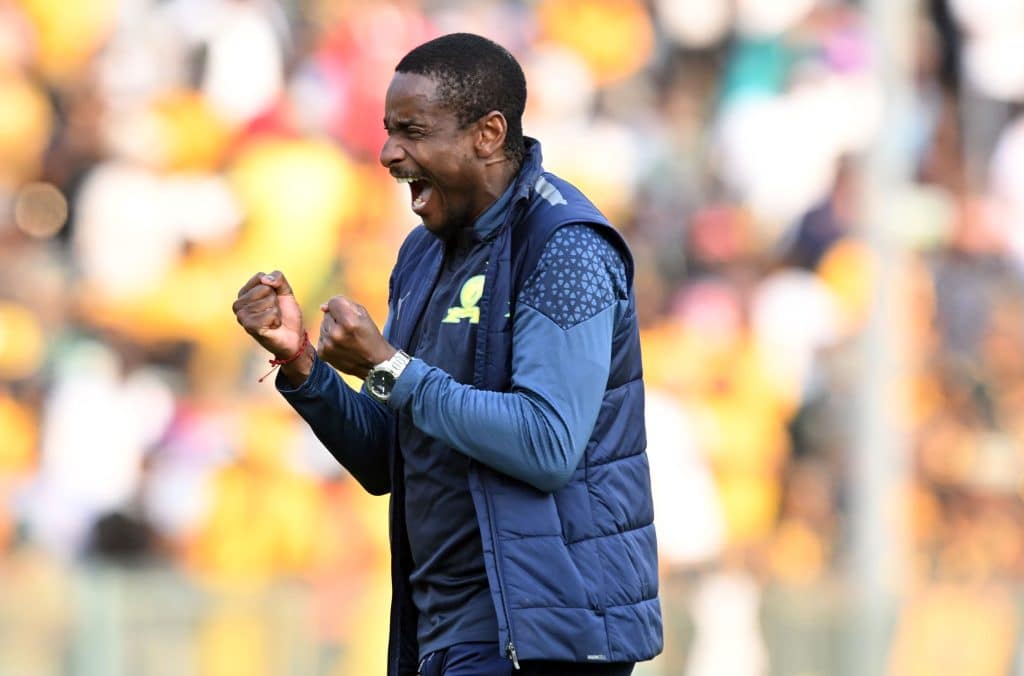 Mamelodi Sundowns are calling on their passionate fans to turn Loftus Versfeld "Stadium in Yellow" for Sunday's African Football League semi-final showdown against Egyptian giants Al Ahly.
In a bid to boost home support for the South African side in the face of the visiting Egyptians, Sundowns have urged supporters to don the team's traditional yellow colours for the first leg in Pretoria at 13:00 GMT.
The club took to social media appealing for a capacity yellow wall to roar the hosts to victory against the African champions. "Calling all Sundowns supporters! To fill Loftus Versfeld against Al Ahly. Wear your yellow jerseys, and show your unwavering support for our team!" the posts read.
Sundowns coach Rhulani Mokwena is focusing on the high level of competition in the AFL ahead of the tough clash against Ahly after watching all the matches in the competition so far. "The level has been very, very high. The teams are very good from what I watched – catching up with all the games," said Mokwena as quoted by CAFOnline, adding: "I am not surprised because it is a select few; the highest select few and probably the mostly highest-ranked teams in the continent (participating).
"Al Ahly and Simba was an exceptional game, the level was very high. I watched Esperance struggle. I saw Enyimba putting on an unbelievable performance. And there was a physical and hard-running TP Mazembe."
Sundowns fans are confident of a victory after defeating the Egyptian giants 5-2 in the group stage of the CAF Champions League last season. Coach Mokoena is seeking divine intervention to help him repeat the miracle starting from the healing of the key trio of Lucas Riberiro Costa, Peter Shalulile, and Thapelo Morena who missed the win over Petro Atletico.
"I am on my knees, and I bow my head every night. I pray and ask God to perform miracles. The same miracles He performed, my prayer to him just performs one more," Mokoena said, adding: "My prayer is that He resurrects and brings back Lucas (Riberiro Costa), Peter (Shalulile) and Thapelo (Morena) as soon as possible because for sure, they make a difference."
Victory over Petro Atletico sealed Sundowns' passage to a maiden AFL semi-final where they now face Egypt's trophy-laden Al Ahly. Despite boasting just two Champions League crowns compared to Al Ahly's record 11, Sundowns have won four of the last 10 meetings between the clubs.