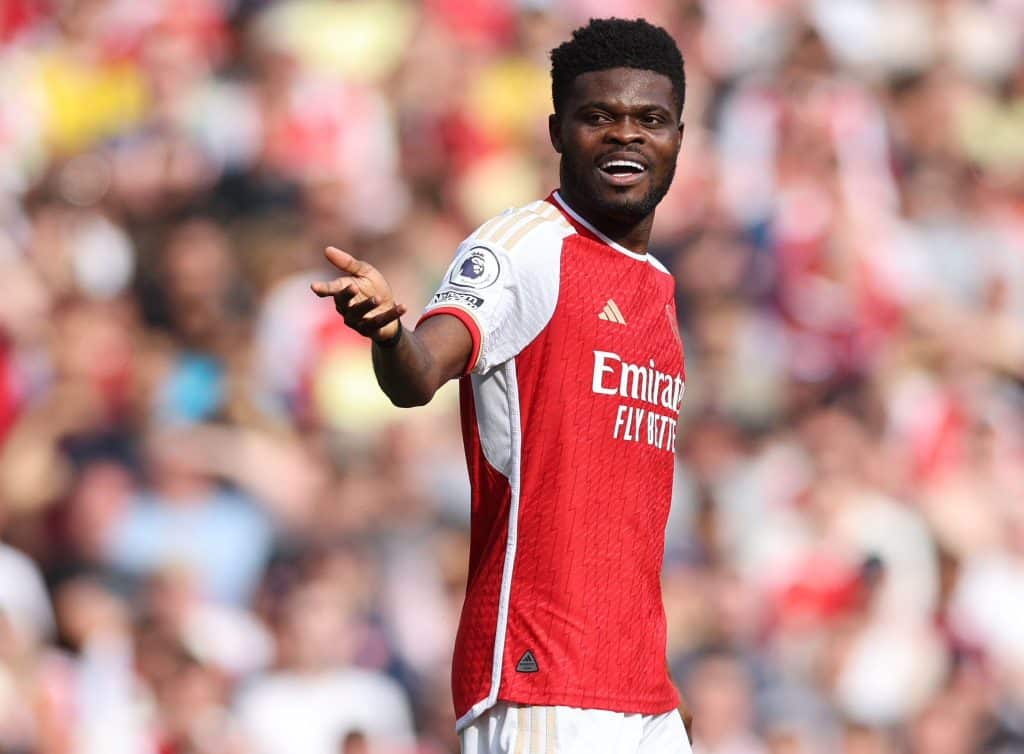 Arsenal manager Mikel Arteta has admitted midfielder Thomas Partey will be out of action for a "few weeks" following a muscular complaint picked up in training before the trip to Spain to face Sevilla.
Speaking ahead of the team's Carabao Cup fixture against West Ham United on Wednesday, Arteta said: "I think he will be out for weeks. I don't know how long but he's got another appointment today and we will see more after that.
"It is a big concern because when Thomas is fit and available and he's been part of the team, we've seen the results and the impact that he had. This season we have more protection especially for that reason because we know in the last two seasons what has happened and the result it had on the team. We had to address that and now it has happened.
"It can happen in football and I'm so sorry for him because I think he is doing every single thing he can do right to be there. He was gutted and we are for him, but he needs to lift himself up again with our support and go again because he's a player that is critical for us."