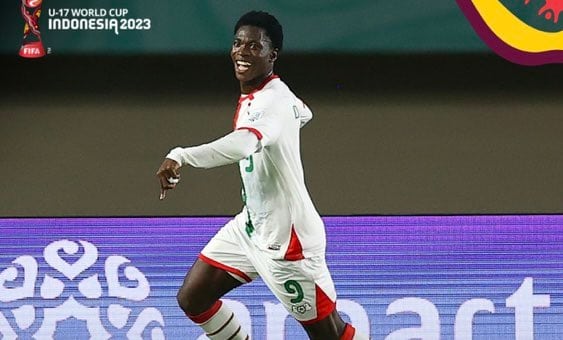 Burkina Faso bowed out of the FIFA U-17 World Cup despite a 2-1 win over Korea Republic on Saturday in Group E match that only pride was at risk for both teams.
It looked like a well-fought draw in Bandung, but Aboubacar Camara came storming home as the game's late winner to give Burkina Faso their first tournament maximum.
Midway through the first half, the Africans opened the score after some strong early pushing.
After driving through the centre of the Korea Republic midfield, Balde Bah slid in Diarra, who calmly pushed the ball between Seongmin Hong's legs as he was about to charge.
Soon after the half, Korea Republic would tie the score.
After receiving the ball on the outskirts of the area, Captain Kim turned his marker to create a yard of space for himself before curling a shot that went past Isidore Traore's fingers and into the far corner of the goal.
After the equaliser, Burkina Faso came very near to taking the lead multiple times before taking it back with four minutes remaining.
After being slipped in down the right, Camara had a lot of work to do, but he finished expertly, sending his shot past Hong and into the back of the net.