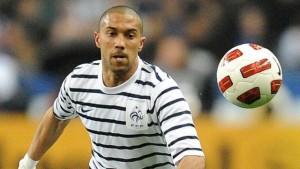 Gael Clichy has a beautiful spiral with Manchester City, even though the club lost its title in England.
Very consistent in the defense of the Skyblues, the Martinique recently said he had grown in maturity. If the Caribbean remains a holder in the club, this is not the case selection. In the Team of France, the side of the Citizens is in challenge with Patrice Evra. Deschamps prefers to grant a tenure to the Mancunian defender.
"I respect the choices of the coach. Today, there is a hierarchy, but I deserved to have my chance. I earned my place in the team at the Euro 2012, and when Deschamps replaced Blanc, I expected a different scenario. I do not feel I have had the opportunity to prove that I was number one. If I was unworthy, I would have understood. I will fight to try to regain my place as holder. My journey in the selection has never been easy, but I never gave up. I will continue to follow up the good performance in the club to try to upset the plans of the coach, "said Gael Clichy.