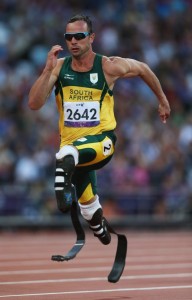 There is a chance that SA atletics star, Oscar Pistorius, nicknamed the Blade Runner because of his prosthetic legs, could compete in the World championship next August. He is accused of murdering his girlfriend Reeva Steenkamp, who was shot and killed at his home in Pretoria on 14 February.
He denies murdering the 29-year-old, saying he mistook her for an intruder.
The International Association of Athletics Federations (IAAF), which is the body responsible for the World Championships, told BBC Sport he would be "free to run"  in August on the "basis of the 'innocent until proven guilty' principle".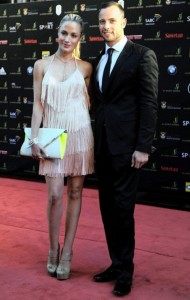 However, Nova, who organise the  Manchester City Games, to be held on 25 May and which Pistorius pulled out of, said there were "no plans to invite him over".
"He's going to be the one that determines running and training," Oscar Pistorius's agent added. It's his call. He's the one under all the pressure for the court case and grieving for Reeva."
Ed Warner, chairman of the International Paralympic Committee (IPC) Athletics sport technical committee, who is also UK Athletics chairman, ensured that Pistorius was not invited to compete at the London Anniversary Games at the Olympic Stadium in Stratford from July 26 until 28.
But he admitted that the IPC Athletics World Championships in Lyon, which are due to take place from July 20 until 28, are a different story.
"It's obviously a very difficult situation with Oscar but there is a clear difference between an invitational meeting and a World Championships with regard to qualifying criteria and so forth," Warner told insidethegames.
Pistorius must meet certain conditions to be allowed to travel abroad. They include providing an itinerary of his plans at least a week before he is due to leave the country.