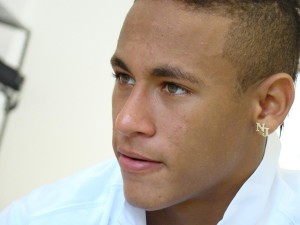 Neymar has signed a five-year contract with FC Barcelona.
The Brazilian was presented to socios who were in numbers at the Nou Camp to welcome him. If the Brazilian nugget cost 57 million Euros for his transfer, he could cost much more expensive to the Catalan club.
According to the Brazilian media Globoesporte, a clause in the contract of Neymar states that the friends of the Brazilian star will come to Barcelona for free.
The clause allows the Brazilian's friends to come and visit Barcelona, once every two months, will all expenses in the account of the Catalan club. The player's agent, Wagner Ribeiro, did not wish to comment on this unusual clause.