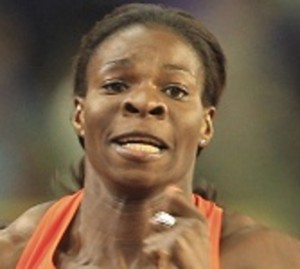 Amantle Montsho will defend her 400 m world title in Moscow. The athlete from Botswana takes control on her series in the semifinals in 49" 56 ahead of the Russian Kseniya Ryzhova (50" 48). In the same series, the Nigerian Regina George, with a time of 50" 84, is fished up for the final.
World Champion in 2001, Amy Mbacke Thiam will not take part in the final. The Senegalese (37 years) finished 7th in her semi-final (52" 37), dominated by the British of Nigerian origin Christine Ohuruogu (49" 75) ahead of Natasha Hastings (USA, 49" 94).
Omolara Omotoso (Nigeria), third African embarked on the lap of the track finished 7th in the third round. Francena McCorory (USA, 49" 86) Antonia Krivoshapka (Russia 49" 99) and the Jamaican Stephanie McPherson, fished up with a time of 99" 499, are the qualified in this series.
The final will take place on Monday.