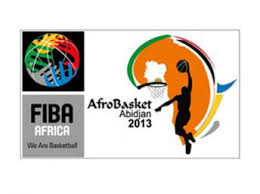 After the group stage, here comes the knockout stage, always at Palais des Sports of Treichville (Abidjan).
Host of this 27th Afrobasket, Ivory Coast will be eagerly awaited by their public tonight. Unbeaten since the start of the competition, the Elephants will stay focused to avoid a nasty surprise against admittedly inexperienced Stallions looking for a first win. So beware the trap game.
As a curtain raiser to the eighth-finals, some of the 1500 happy recipients of free tickets will attend the Maghreb derby between Morocco and Algeria.
Cameroon does not have time to ruminate for a long time its defeat against Nigeria. The Lions will face Mozambique, third in Group C. These first knockout round will be completed with the match Angola-Mali.
Program of the day
12.30 p.m: Morocco-Algeria
3.00 p.m: Cameroon, Mozambique
5. 30 p.m: Ivory Coast-Burkina Faso
8. 00 p.m: Angola-Mali.