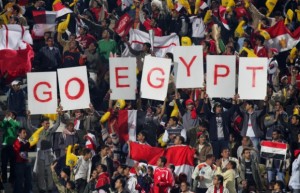 Egypt delegations will arrive in Ghana today to inspect Ghana facilties and preparation ahead of the Ghana-Egypt first leg game in Kumasi.
Led by team Doctor Captain Samir Adly, the delegation will focus their attention on the Facilities that the Pharaohs will use before, during and after the match.
They will be inspecting facilities at the Royal Lamerta Hotel, Noda Hotel, Anita and True Vine Hotels in Kumasi. They will also inspect the Paa Joe and OWASS Park.
This is a sign of Egypt's determination to score the Black Stars both home and away to pick their ticket to the 2014  World cup in Brazil. They are leaving nothing to chance in their bid to pick a favourable results in Ghana and seal the deal in Cairo.