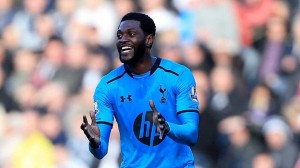 It is not only during weekends that African internationals prove their talents on European lawns. During weekdays also, the representatives of the black continent shine. This can be evidenced by the many exciting performances since Tuesday of the empire in the European majors. Overview.
Emmanuel Adebayor. At Totenham, everyone has that name in his mouth. And because the Togolese impresses every week. Since his comeback under the lead of Tim Sherwood, the former Gunner has author of 8 goals in 10 games. His latest luxurious performance Wednesday against Newcastle where he slams a double for a 4-0 victory of Spurs. This is his 3rd league brace.
Chance does not however smile at Kolo Touré at the side of Reds of Liverpool. The Ivorian defender is not quite in form in recent weeks. Author of a blunder that costs 3 points to Liverpool ten days ago and then a goal against his side yesterday against Fulham. Fortunately, the Reds snapped victory thanks to Gerrard. But not sure that fans will forgive him soon.
Africans feasting in Coupe de France
In France, they play the Coupe de France in midweek. And African internationals did leave the event without dropping their marks. On Tuesday, the Algerian-born Belkacem Zobiri offers success to Cannes (CFA) against Montpellier (1-0).
Rennes also see the quarterfinals of the competition thanks to a 1-0 success at Auxerre. Bretons can say thank you to the Algerian Foued Kadir author of the only goal of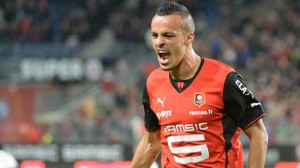 match.
Guinguamp have not given way to Ile Rousse. The League team has clinched 2-0 victory thanks to the second goal scored by Senegalese Moustapha Diallo.
Gervinho did not weigh very heavy for AS Roma on Wednesday. The Ivorian hero in the first leg was non-existent during the 3-0 domination of Naples in the semi-final of Coppa Italia. The Romans are eliminated from the competition.