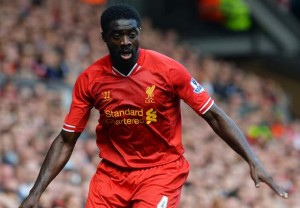 The Liverpool defender Kolo Toure is back on his failed pass that brought the equalizing goal for West Bromwich (1-1), Sunday as part of the 24th day of the Premier League.
Kolo must be bored in the conscience! Sunday, Liverpool has been held in check as West Bromwich Albion equaled them while they were leading a goal advantage. Exiled to the left to allow Suarez to grab the ball in the axis, Sturridge had yet put his team into ahead by taking advantage of a pass from the Uruguayan to score his seventh goal in six matches, the 17th of his season (24th). This then rewarded the absolute control of Liverpool during the first period. But in the 67th minute, the Ivorian Kolo Toure was responsible for sabotaging the work of his teammates allowing Anichebe to equalize.
He explains: "I made a terrible pass " he regretted in the Liverpool Echo . "I should give it to a teammate, but instead, I sent directly to Anichebe, who I had not seen. I do not know why I sent the ball into the axis", continued the Ivory Coast international, who said he was "sorry for the team". "It is difficult to accept, especially for me because we played well".
[youtube]http://www.youtube.com/watch?v=br0uQpCinsU[/youtube]