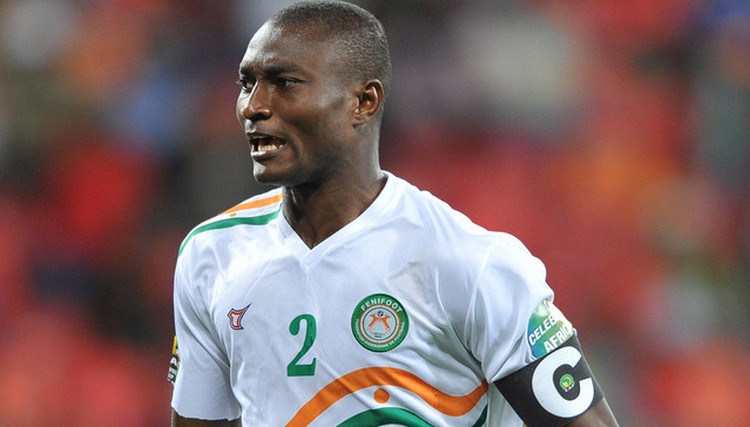 In negotiation with Maritimo (Portugal) Moussa Maazou is always the main issue for Tunisia news. He left Tunisia in 2013. The striker of Niger left some liabilities during his staying with theEtoile Sportif of Sahel which tries to wind up the club of Sousse.
Further to the formal demand of FIFA, ESS has just acquitted the remaining transfer amount of the player. The General Secretary of Sahel Etoile Sportif , Adel Gith, confided on the waves of the regional radio that the club paid the remaining money 350 000 Euros of Moussa Maazou transfer to CSKA Moscow.
The Niger international player of the Russian training center from 2009 till 2012, made a commitment of 3 years with the ESS in July 2012. However He will not finish his contract because, he is taking off to Portugal after a mitigated season. The Sahel Star is about to lead him and Victoria Guimarães' Portuguese club in court, "after his escape" for an excessive cancelling of the contract.