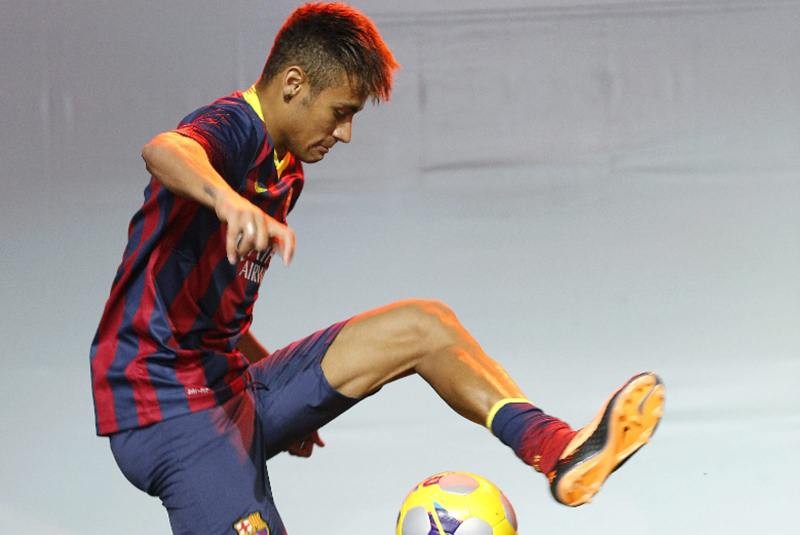 Neymar is finally back! Hurt during the quarterfinal of the last World cup against Colombia, the Brazilian star showed up his big comeback by scoring two goals on Monday against FC Leon.
Nike seized the opportunity to make a new advertisement in the glory of Neymar. As usual, the player took the ball; he went alone, eliminated every opponent with a disconcerting easiness and eventually scored a goal in the small window.
We see only Neymar, rare in this commercial. No Zlatan Ibrahimovic, Wayne Rooney and company … The purpose was to promote new colors of the shoes, available in shops at 230€.