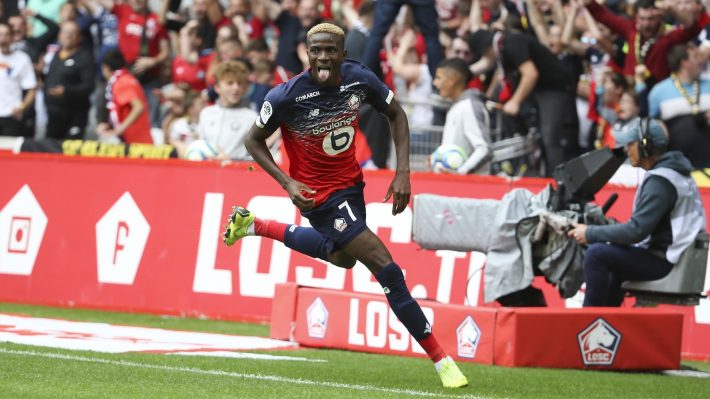 Winner of the Marc-Vivien Foe Prize on Monday, Victor Osimhen finally spoke. The Nigerian is enjoying a reward and now wants more. At 21 and with his talent, he can see it coming.
"The goal that I set for myself from a very young age is to be the best African player in the world. There is still a long way to go to be among the best Africans so I want to use this Prize to continue to work, to work hard and of course to keep discipline in everything I want and I think I will get there ", confides t it at RFI.
"That makes me very happy. It's an honor to be among the winners of this Prize, when you see those who received it before me, like Nicolas Pépé last year. For the trophy to stay in Lille and come back to me is really great, "he adds.
Osimhen also plans to follow in the footsteps of a senior. "Didier Drogba was my model when I was a child and he still is. From time to time, I watch his matches and try to get something out of them that I can still use today, "concludes the Nigerian.