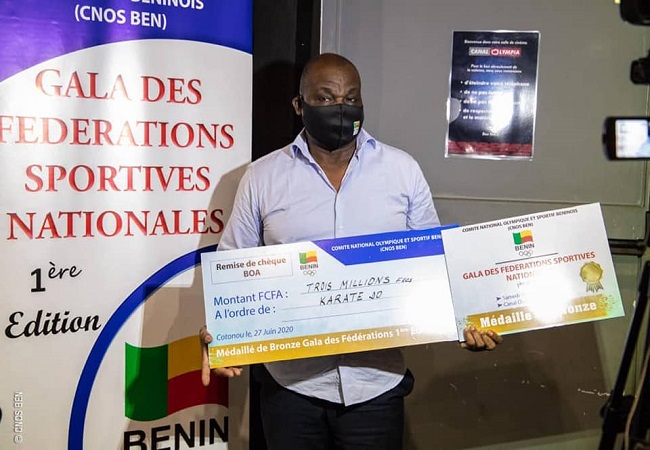 Exclusive awards ceremony last Saturday in Cotonou. The CNOS (National Olympic and Sports Committee) of Benin held its first edition of the National Sports Federations Gala. For this fisrt editon, three entites got awards the occasion.
The three sports federations that had the privilege of distinctions are the following. The Beninese Handball Federation (FBHB), the Beninese Athletics Federation (FBA) and the Beninese Karate-do Federation (FBK-DO).
They respectively received 6 million, 4,5 million and 3 million cfa of allocations.
Real satisfaction for Julien Minavoa, president of the CNOS Benin.