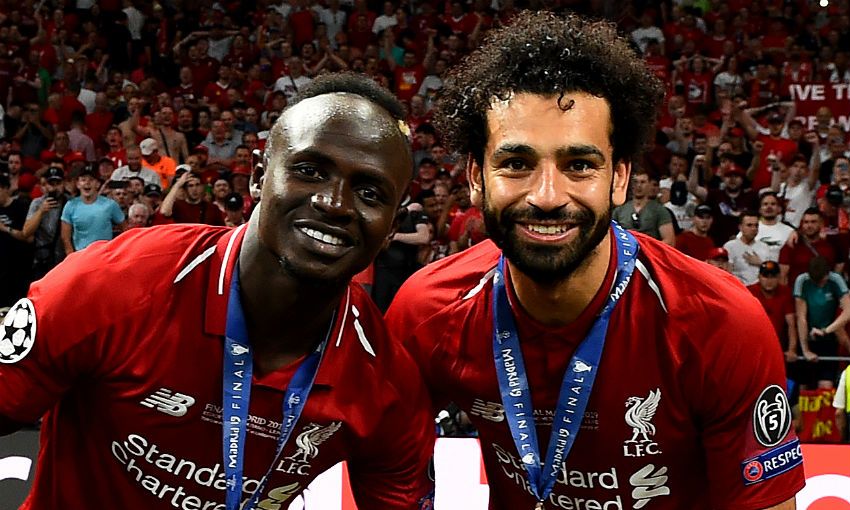 Newcastle legend Alan Shearer says he finds no reason for an exit of Sadio Mane and Mohamed Salah at Liverpool. Both blossoming at the Anfield outfit.
Speaking to The Sun, Shearer, 49, asked to know why would the Egyptian king and Senegalese super star want to depart from the Merseyside squad. Even though they have been most of the time linked to a move.
"Mohamed Salah and Sadio Mane are clearly on the wanted lists of Europe's big spenders, but why would they want to leave Liverpool now?" Alan Shearer questioned.
According to Shearer, pretenders may be Real Madrid or Barcelona, an exit is out of debates for the Liverpool African stars. Anfield side being one of the gugest in the world.
"Even if the likes of Real Madrid are lining up, I don't see why they would want to go elsewhere. This is a club in Liverpool on the up, a huge club and they are well and truly back." he added.
Moreover, Premier League's top goalscorer (260) said both Salah and Mane won major titles with the Reds. As Liverpool were crowned England champions on 25th Thursday. Following the defeat of Man City by Chelsea, 2-1. After winning Champions League in 2019.
"You've just won the Premier League, won the Champions League last year… keep going and you're on the cusp of greatness,"
"Jurgen Klopp's side could dominate for a few more years, so they will not be willing to let their superstars go and I don't see any reason they would leave." he concluded.