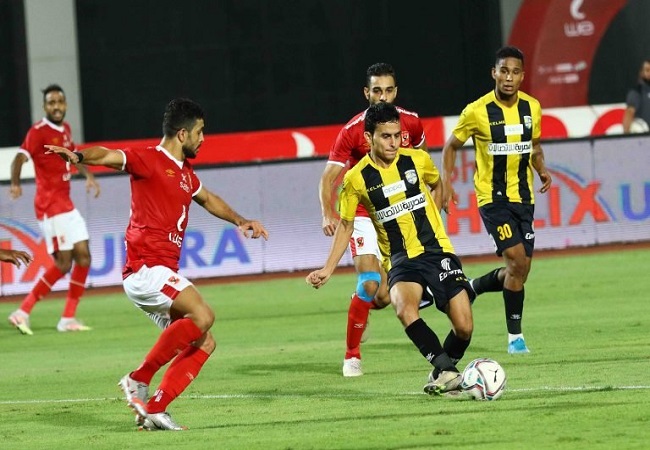 Arab Contractors have smashed Djibouti's Arta Solar 7 down for a score of 9-1. Egyptian Premier League side have thus secured a spot in the CAF Confederation Cup round of 32.
Arab Contractors came out on top with a narrow 1-0 win over their Djiboutian counterpart in the first leg.
The Mountain Wolves started the second encounter where they left off as they were able to open the scoring just two minutes into the game through Ahmed Daouda.
Three minutes later, Arta Solar 7's goalkeeper mistakenly gave the ball to Tunisia's Seifeddine Jaziri whose first time finish found the back of the net.
In the 10th minute, Jaziri doubled his goalscoring tally. And he gave his side a three-goal advantage.
Then, in the 22nd minute Arab Contractors scored their fourth goal. The fifth occured through Daouda to finish the first-half with five goals ahead.
Arab Contractors got a penalty in the opening minutes of the second-half after Jaziri was brought down in the penalty area. Former Legia Warsaw Mohamed Essam then converted it into a goal.
In the 67th minute, center-back Fady Nagah was able to add his side's seventh. Eight minutes later, former ENPPI youngster Ahmed El-Shimi scored the eight.
Ghana's Gabriel Dadzi managed to score Arta Solar's only goal of the encounter with a sublime strike from outside the penalty area in the 80th minute.
Moments before the final whistle Karim Mostafa scored the ninth, securing the team's biggest-ever continental win.
Arab Contractors have now qualified for the round of 32 of the CAF Confederation Cup. They will face Tunisian powerhouse Etoile Sportive du Sahel.