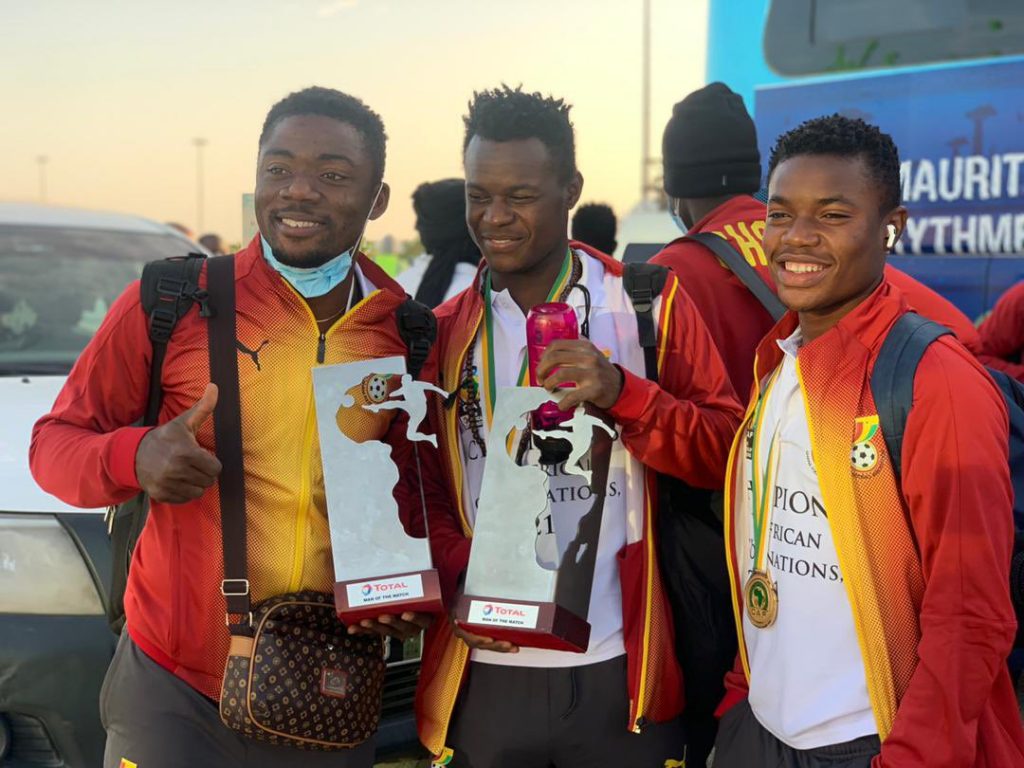 Ghana team who won the AFCON U20 tournament in Mauritania, arrived in Accra on Sunday, March 7 with their trophy in front of some fans.
Ghana have had a difficult start to the competition. However, they progressively increased in form from the knockout stages until the final where they defeated Gambia with a brace of Daniel Afriyie.
The squad received a warm welcome from the fans who came to congratulate them at their arrival at the Airport and see the AFCON U20 trophy.
Read : 2021 AFCONQ – Ghana : CK Akonnor names 24-man local-based squad