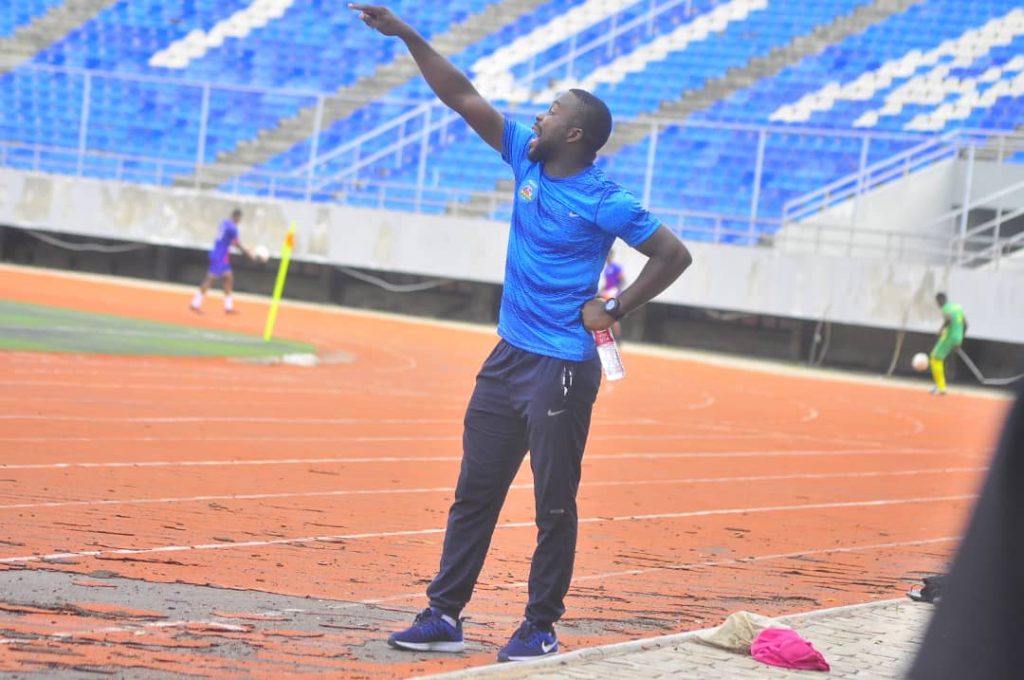 Warri Wolves interim head coach Paul Offor said he believe his team will soon get things right after picking their first away point against Heartland FC.
Offor guided the Seasiders to share the points against the Nazi Millionnaire in Matchday 17 of the Nigeria Professional Football League(NPFL) on Sunday in Owerri.
Efe Yahere put the visitors in front in h 14th minute before Kingsley Maduforo levelled in the 44th minute after Warri Wolves goalkeeper John Lawrence spilled Pascal Seka's wonderful.
Reacting after the game, the Seasiders gaffer expressed delight for the result stressing that they worked for the point.
He said, "The boys worked hard for it.
" We prepared for this game well even though we had a few training session.
"We had just two training session in the build up to this game.
On the performance of his players against a Heartland FC who have been in good form Offor said;
" My players came out, played well and followed their heart as well as the instructions.
"I am very happy about the point.
"We have been looking for this point. We were very close at Sunshine, we were also very close against Wikki and we have now been able to get the one point against Heartland FC.
"We will continue to build on what we did against Heartland.
" It is a sign of good things to come. The boys are ready to play you can see the way the played against Heartland.
On how his team will prepare for their home game against FC IfeanyiUbah, Offor said with more training time, he is certain of a positive result.
"You can see the way we played. With much time, we will have more training session ahead of our home game.
"By the time you see us play at home, you will see a different team, you will see a hungry Warri Wolves that is ready to play.
Coach Offor talked about their goal that was disallowed by the referee.
He firstly, thanked the officials for being just in the discharge of the duty during games.
" It is not an easy task for referees in the NPFL.
"This is the third goal we have scored so far that has been disallowed.
" I will go back and watch the clip to know if it was an offside."