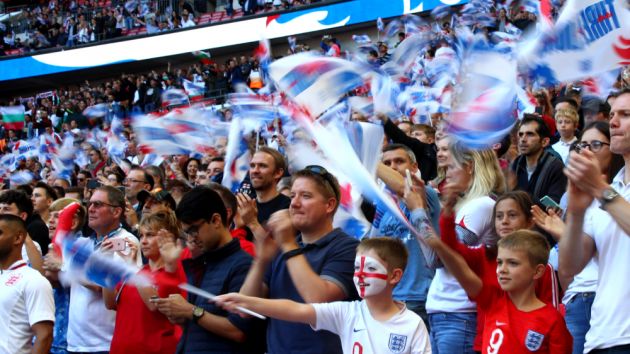 UEFA have reached an agreement with the UK government to allow more than 60,000 fans to attend the semi-finals and final of Euro 2020 at Wembley next month.
The European Football Association was considering the withdrawal of the competition's semis and final from Wembley to Budapest following UK's Covid-19 restrictions.
However, both parties have reached an agreement that will see Wembley hosting more than 60,000 supporters. That is 75 percent of its capacity.
Read more : Danemark advance to Euro 2020 last 16 after emphatic win over Russia
"This tournament has been a beacon of hope to reassure people that we are returning to a more normal way of life and this is a further step along that road", UEFA President Aleksander Ceferin said as per Sky Sports.
"I am grateful to the Prime Minister and the UK government for their hard work in finalising these arrangements with us, to make the tournament final stages a great success in Wembley."
In addition, the semi-finals will be played on July 6 and 7 while the final will take place on July 11.