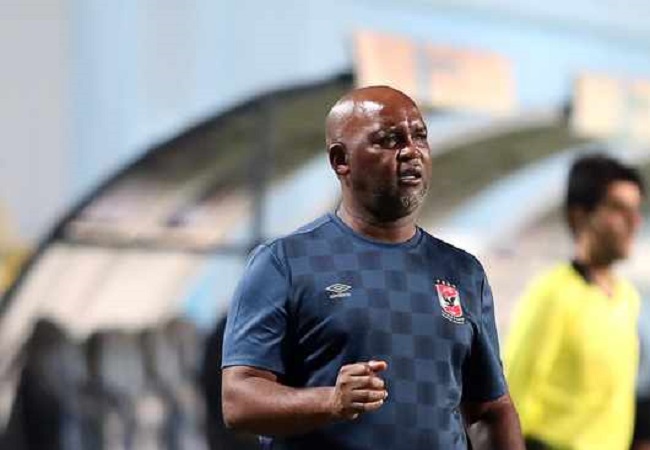 Al Ahly head coach Pitso Mosimane has reportedly rejected the R281 000 fine, that was handed down by the club's president Mahmoud El Khatib after their Egyptian Super Cup loss against Tala' ea El Gaish.
The Red Devils' management have reacted sternly to their penalties defeat imposing a substantial fine on the players and technical staff.
Read More : AL AHLY PLAYERS AND COACHING STAFF HIT WITH HEFTY FINE AFTER EGYPTIAN SUPER CUP DEFEAT
Now, according to Moroccan website Mfmsport, the 56-year-old hasn't taken kindly to what he perceives as 'an exaggerated' punishment. And he has rejected the President's fine. Mosimane has reportedly notified the President of his decision to reject the fine.
In addition, the website reported that a 'severe crisis' has ensued between the former Mamelodi Sundowns coach and the man affectionately known as 'Bibo' in footballing circles.
Despite a successful season in which he managed to clinch yet another CAF Champions League title, Mosimane's failure to win the Egyptian Premier League and now the Egyptian Super Cup appears to have put his position as the Red Eagles' head coach in jeopardy.