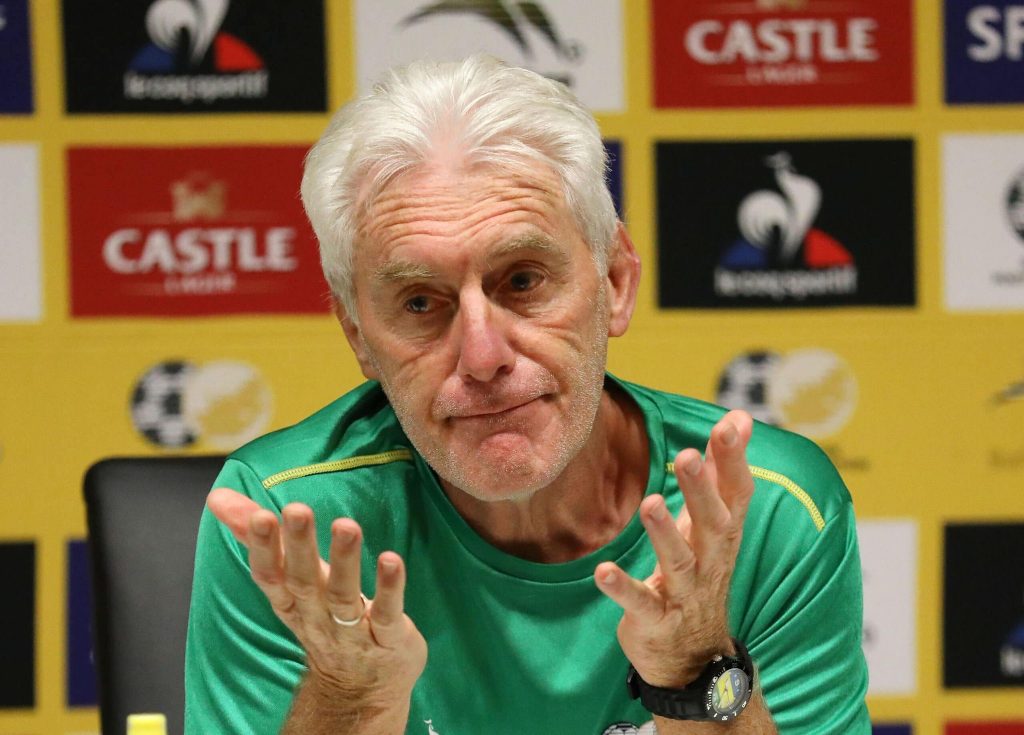 Bafana Bafana head coach Hugo Broos said he has the feeling that some people in South Africa don't want the success of the national team.
The Belgian gaffer uttered these words after Mamelodi Sundowns forward Thabiso Kutumela couldn't make the trip to Ethiopia due to some symptoms he developed following his Covid-19 vaccination in club.
Broos finds it strange that clubs' rivalry goes beyond the national team in South Africa and bemoans the fact that they don't respect FIA rules which said the player should be released for the selection during the international break.
Read more : Stuart Baxter – He is the best right-back in SA at the moment
Furthermore, Broos said people don't talk about South Africa abroad especially in Europe because they don't have a good national team.
"I'm not against players being vaccinated, but it needs to be done before time. The vaccination was organised during a camp," angry Hugo Broos said before the media on Tuesday, as per News24.
"The FIFA rules say that after the last game before international week, the players must be released and no other activity is possible.
"Vaccines can also have symptoms. He may have a cough or he may have a flu, so now, I can't take Thabiso to Ethiopia
"I had to change my program and I couldn't even have a meeting with the players."
"I have a feeling that club rivalry in this country is more important than Bafana Bafana, but clubs need to understand they're advantaged if Bafana does well," Broos continued.
"The player's value increases when the national team is doing well. Belgium's transformation in the past 15 years speaks to that.
"In Europe, people speak about Nigeria, Senegal, Ivory Coast and Ghana, but not South Africa. When you have a good national team, people will take interest in the players.
"It's the same thing with sponsors. Who is interested in sponsoring the national team? No one", Hugo Broos added.
In addition, South Africa will play Ethiopia away on Saturday before hosting them back next Tuesday.