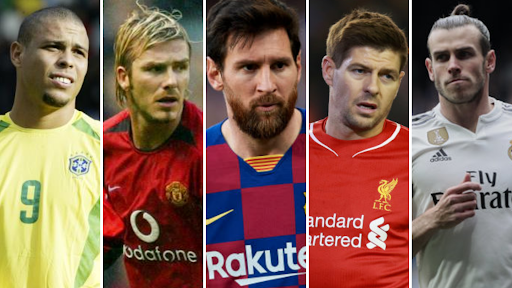 Who is the greatest footballer of all time? This is the question American media Ranker asked its readers who voted for the players of their choice in a poll. At the end of it, it turns out that Diego Maradona is the best player in football history.
African legends Didier Drogba is 25th on the list while Samuel Eto'o ranked 35th ahead of Paolo Maldini, Franck Lampard and Toni Kroos.
Pele who also as one of the greatest the game has ever had, is just 13th in the list while Lionel Messi is second and Cristiano Ronaldo 5th.
Read more : The 20 Greatest African players in Premier League history have been ranked
The 50 greatest players of all time (Ranker)
50. Hristo Stoichkov
49. Dennis Bergkamp
48. Alessandro Del Piero
47. Cafu
46. Andrea Pirlo
45. Philipp Lahm
44. Eric Cantona
43. Ryan Giggs
42. Oliver Kahn
41. Toni Kroos
40. Frank Lampard
39. Paolo Maldini
38. Bobby Charlton
37. Sergio Ramos
36. Romario
35. Samuel Eto'o
34. Sergio Aguero
33. Raul
32. Roberto Carlos
31. Steven Gerrard
30. Roberto Baggio
29. Franz Beckenbauer
28. Luis Suarez
27. Manuel Neuer
26. Luis Figo
25. Didier Drogba
24. Iker Casillas
23. Wayne Rooney
22. Thierry Henry
21. Zlatan Ibrahimovic
20. Carles Puyol
19. David Beckham
18. Francesco Totti
17. George Best
16. Lev Yashin
15. Xavi
14. Peter Schmeichel
13. Pele
12. Neymar
11. Gianluigi Buffon
10. Johan Cruyff
9. Andres Iniesta
8. Gerd Muller
7. Luka Modric
6. Ronaldinho
5. Cristiano Ronaldo
4. Zinedine Zidane
3. Ronaldo
2. Lionel Messi
1. Diego Maradona