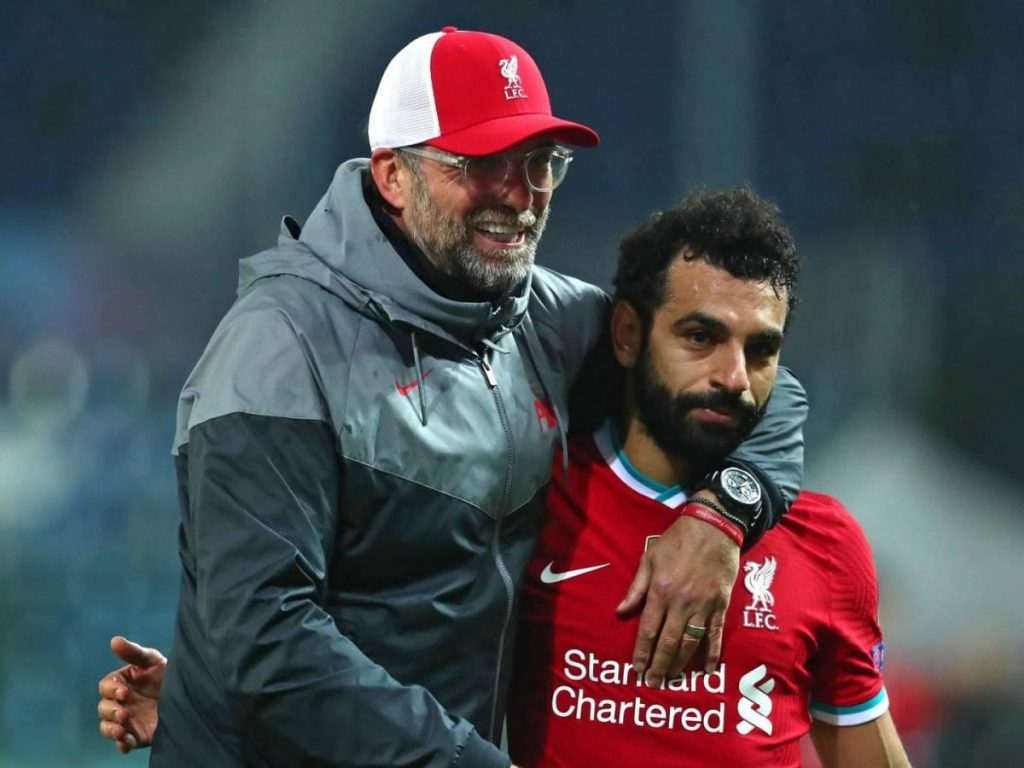 Liverpool manager Jurgen Klopp has described Wednesday's Merseyside derby victory over Everton as a step forward for his side.
The Reds thrashed Everton 4-1at Goodison Park with Mohamed Salah scoring a brace after Jordan Henderson had put Liverpool in front before Diogo Jota scored the fourth while Everton goal was scored by Demarai Gray.
Klopp in his post-match conference said the victory over Manchester United and Everton were big games.
"The two derbies for us against Everton and United are big games and you have to learn to keep yourself calm and together, if you want, to play your best football.
"To be 100 per cent honest, when I look back there was not one derby at Goodison where I thought, 'Wow, that was a great game, nearly perfect', so there is a lot of space for improvement.
"I wanted us today to be really mature and, yes, very aggressive but in a football way, angry as well but in a football way.
"So in the situation when you can get balls back, when you have counter-pressing situations, you cannot do that without a bit of anger and a bit of greed and all these kind of things, so you need that.
"But then there are moments when you just have to move and pass the ball around their formation or through their formation, and for that you need a different mindset – and that's what we had tonight."