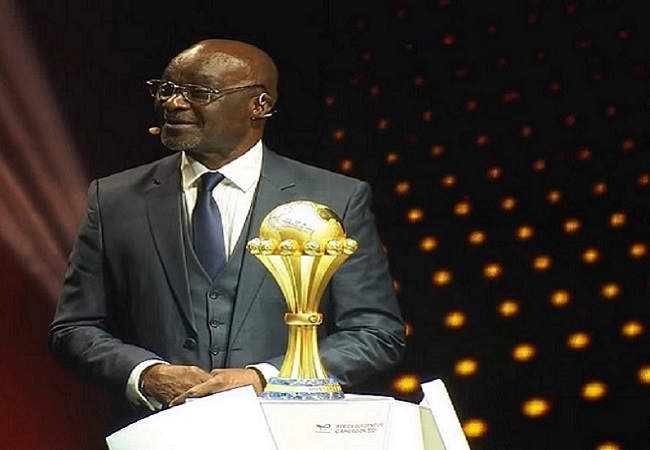 As Covid-19 pandemic continues to endanger the upcoming Africa Cup of Nations (AFCON), some opinions would like the competition to be put on hold. And Cameroon legend, Roger Milla, attacked North African countries such as Egypt and Morocco as they are favourable of postponing the Africa championship.
Also Read : "I DON'T SEE A CONVINCING REASON TO POSTPONE THE AFCON" – SAMUEL ETO'O
Up until one month ago it was unclear whether or not the AFCON would be held according to schedule.
Also Read : WE ARE READY TO FIGHT FOR OUR COUNTRY-ONANA ASSURES ETO'O
This is mainly due to the continuous rise of Covid-19, that continues to ravage thousands around the world on a daily basis.
As a result, the European Club Association (ECA), along with football's governing body FIFA, attempted to postpone AFCON, with their pretext being the safety of the players.
Also Read : EUROPEAN CLUB ASSOCIATION THREATENS NOT TO RELEASE PLAYERS FOR AFRICA CUP OF NATIONS
Milla didn't appreciate the above-mentioned parties' efforts to not play the tournament. And the Indomitable Lion attacked North African countries for taking their side.
"The supporters of the FIFA program are the nations of North Africa. Because they always spoil things! They always cause chaos." The 69-year-old told TV5 Monde.
"Sorry, Morocco or Egypt or whatever, I say to them here as a brother. This is not normal. If they are not Africans, let them leave the continent and play in Europe or Asia. Do not cause chaos on the African continent.
"They have always grown up on the African continent. We accepted them, they were successful. So today they have no reason to speak ill of other countries in Africa, this is not normal." Mila added.