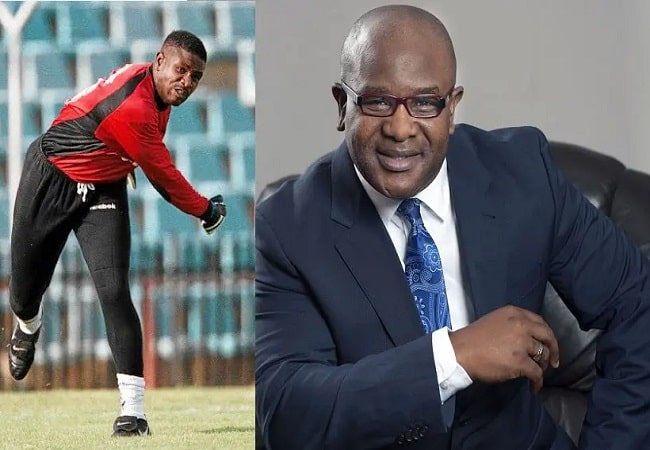 Current President, Amaju Pinnick is on his way out of the Nigerian Football Federation (NFF). And he has revealed he won't vie for a third term after a series of rumours linking him with another four years on the job.
Also Read : I'VE DONE MY BEST AND IT'S TIME TO MOVE ON-PINNICK
Meanwhile, Clergyman, football pundit and former Nigerian international, Peterside Idah expressed his desire of becoming the next NFF President.
Idah, who played for BCC Lions of Gboko (now defunct), Enyimba and Moroka Swallows in his playing days is a regular feature on Supersport's Soccer Africa where he appears as one of the 'wise men' as pundits on the show are called. He was also a Media Officer of the Super Eagles.
In a video posted on Twitter, Idah called it a "revolution of football in Nigeria". And he said change needs to happen.
He earned invitations in the early 2000s but never played for Nigeria in a competitive game.
Also Read : NFF ANNOUNCED WHEN NEW SUPER EAGLES COACH WILL BE APPOINTED
Other interested persons in the position are Christian Emeruwa, Head of CAF Security. And according to yet-to-be confirmed rumours, the first Vice President of the NFF, Seyi Akinwunmi and LMC Chairman, Shehu Dikko are also eyeing the stool.
Also Read : NFF 1ST VICE PRESIDENT DEBUNKS ALLEGATION OF VYING FOR PRESIDENCY SEAT
Both current members of the NFF Executive Committee have not confirmed or denied their interest in the position.