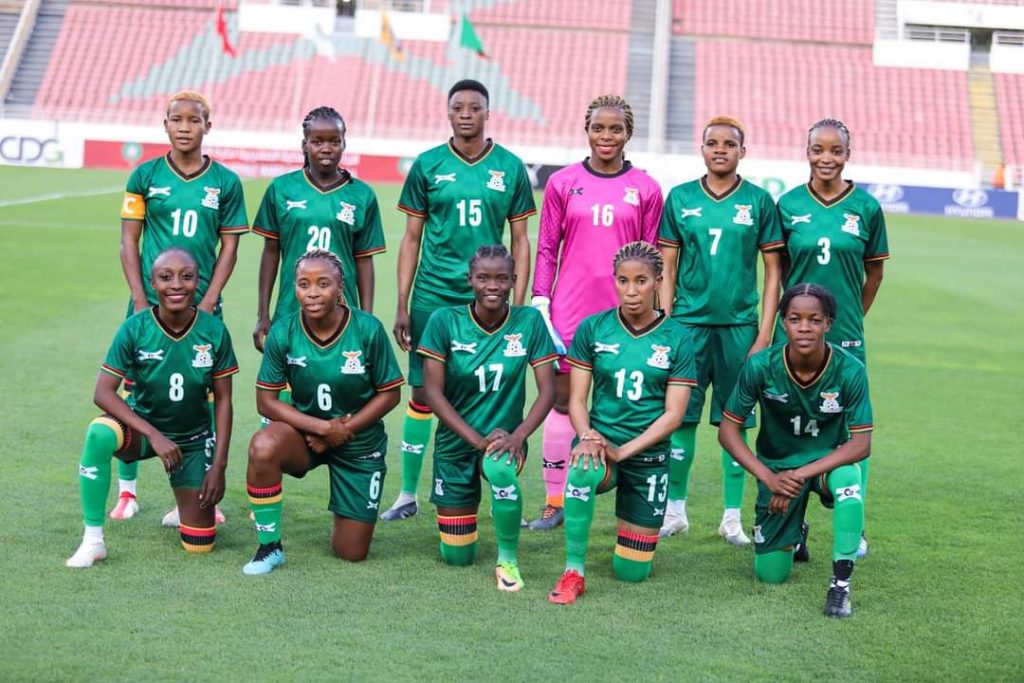 Zambian and Cameroonian national teams will rekindle their rivalry in their opening TotalEnergies Women's Africa Cup of Nations WAFCON Morocco 2022 match.
Two years earlier, the two countries dueled for a place at the Tokyo Olympics, when the Copper Queens deprived the Indomitable Lionesses of a trip to the land of the rising sun.
Speaking in a pre-match conference ahead of the game, Cameroonian captain Gabrielle Aboudi Onguene was confronted with the question of if they fear their Zambian opponents.
"No!" Was her firm answer.
"The mistakes we made in our last confrontation will not be repeated.
"We have a different mindset, another approach to this game.
"The team has changed, new players with breathtaking qualities have come to fill our team," added Onguene.
If the Cameroon number 7 does not fear history repeating itself, the Zambian coach Bruce Mwape in turn is equally confident.
"Of course it helps to know that we beat Cameroon last time.
"It is a victory that allowed us to participate in a prestigious competition, the Olympic Games.
"If I have to draw a parallel, I would say that at the same time we are now in the same situation as we were two years ago.
"Except, we know we can beat them because we have already done it. That's really a plus," says Mwape.
Onguene says Cameroon will approach this encounter with a fresh mindset.
"Football is first and foremost a game, but I will not hide from the fact that victory multiplies the pleasure.
"We have the rage to win, and we know more than anything that we lack a line in our record (of not having won an AFCON title)," says Onguene, when prodded on the Cameroon team's motivation to avenge their Zambian loss.
The Zambian shot stopper, Hazel Nali, says Zambia have carefully studied Cameroon's qualities.
"We have studied their video sessions and seen the details that could work in our favor," says Nali – named captain of Zambia after the withdrawal of Barbara Banda – before leaving her press conference with a broad smile.
It remains to be seen if Nali and her teammates will find the flaws in the Cameroon armour again this time round in Morocco.
The answer will come soon enough this Sunday at 18h00 at the Mohammed V Stadium Complex in Casablanca.
The last three confrontations between these two teams have had a winner, so both teams will be looking to land their own knockout blows in this important tournament opener.