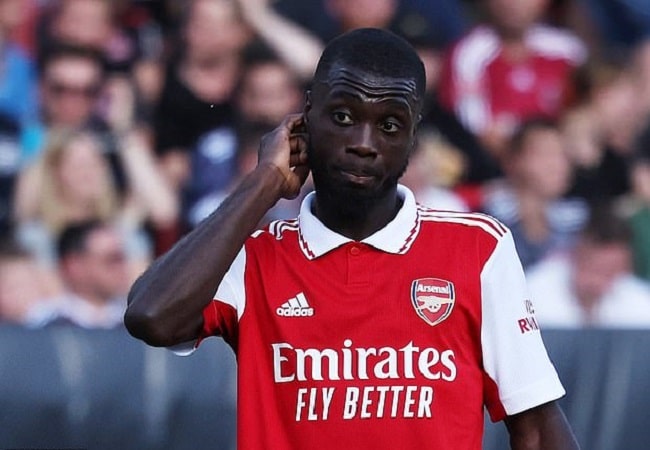 Arsenal winger Nicolas Pepe is said to move from the London-based club with France set to be his next destination.
Pepe could have signed Ligue 1 side Lille when the Ivorian star joined the Gunners in 2019 in a high profile move worth around the £72 million mark.
Reports from Goal.com revealed that the 27-year-old winger is said to be on his way back to France with Nice being reported as his next club. The same source said that Pepe is expected to leave Arsenal on loan while an agreement is yet to be reached.
While Pepe has two years left on his current deal with the Arsenal, it's said that the English giants expect a loan move to be concluded in the current transfer window.
Also Read : MANCHESTER UNITED REACHED FULL AGREEMENT TO LET ERIC BAILLY GO
Pepe had reportedly fallen down the pecking order at the club, with manager Mikel Arteta deeming the African star surplus to requirements in the 2022/23 football season.
Pepe represented Arsenal on 112 occasions since his move in 2019, scoring 27 goals in the process.