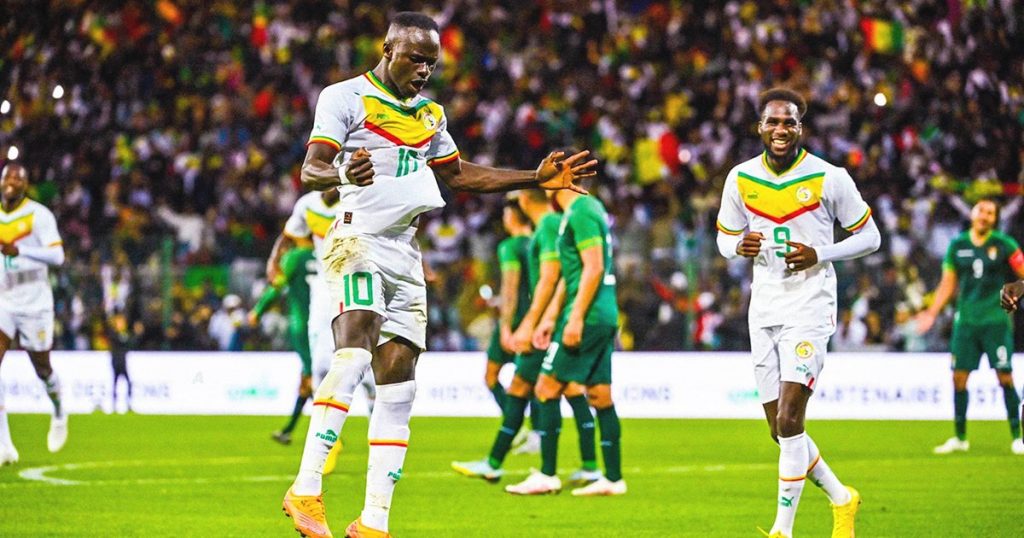 The Senegal squad defeated Bolivia this Saturday in a friendly encounter played in the French city of Orleans with a score of 0-2 thanks to a penalty goal by Sadio Mané after 43 minutes and an early strike by Boulaye Dia.
Aliou Cissé's Teranga lions team dominated the match, restrained their opponents, and had everything decided by the end of the first half.
Boulaye Dia of Italian Salernitana quickly took the lead with a powerful shot that gave Carlos Lampe of Atlético Tucumán of Argentina no chance to react.
Midfielder Paper Sarr was able to extend the lead after 11 minutes, but Lampe once again altered the trajectory of the ball.

Due to commitments keeping Argentine Gustavo Costas from making his debut, the Bolivian team, which was today captained by former soccer player Pablo Escobar, had a mix of its regular players and a group of young people.
Mané and Krepin Diatta, who this season transferred from Liverpool to Bayern Munich, were the leaders of the Senegalese pressure.
With the help of skirmishes by Alfred Gomis, Marcelo Martins Moreno, and Ramiro Vaca, La Verde attempted to release the strain.
Mané and Lampe collided in the area around the 42nd minute mark, and the official gave Mané a penalty, which he later converted into a goal in the 43rd minute.

La Verde made a couple attempts to trouble goalie Alfred Gomis but was unsuccessful.
Senegal, on the other hand, let off the gas and their coach, Aliou Cissé, focused solely on practicing.
Each team made six adjustments during this period of the game, which was characterized by the fact that no additional goals were scored.
Despite having the best scorer, Marcelo Martins Moreno, Bolivia was not included in the South American qualifiers for the World Cup in Qatar.
The teams of Qatar, Ecuador, and the Netherlands were placed in Group A of the World Cup, along with Senegal.
Before facing Iran, the Senegalese team has another friendly match scheduled.