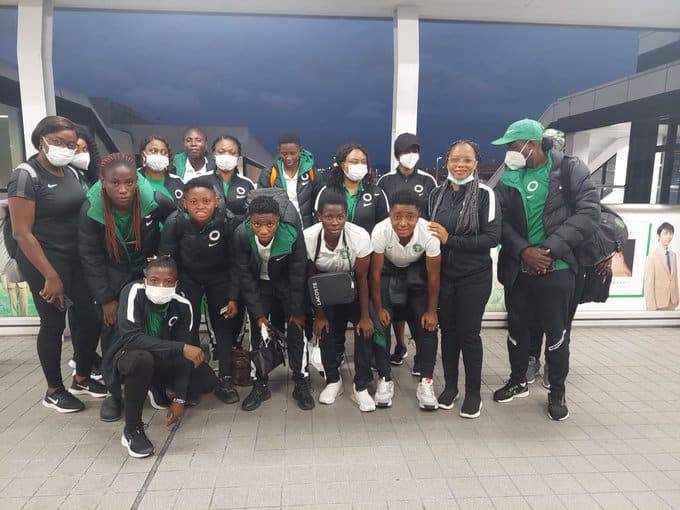 The quartet of Ashleigh Plumptre, Ifeoma Onumonu, Michelle Alozie, and Chiamaka Nnadozie arrived in Kobe today (Tuesday) in preparation for that match.
The Super Falcons international friendly against Japan is scheduled for Thursday, October 6.
The Super Falcons' Twitter account verified the four players' arrival.
Along with the four athletes, head coach Randy Waldrum and his assistant Lauren Gregg arrived at the Falcons' training facility today in preparation for the friendly.

The most recent additions bring the total number of players in camp to 12.
Japan, which won the 2011 FIFA Women's World Cup in Germany, has gone undefeated in their last five games whereas the Falcons have lost their last four games.
The Falcons' most recent victory came in July, when they defeated Cameroon 1-0 in the Women's Africa Cup of Nations quarterfinals in Morocco.
The Falcons and Japan would be facing off for the fourth time.
The Falcons triumphed 1-0 in their first encounter between the two sides during the group round of the women's football competition of the 2004 Athens Olympic Games.