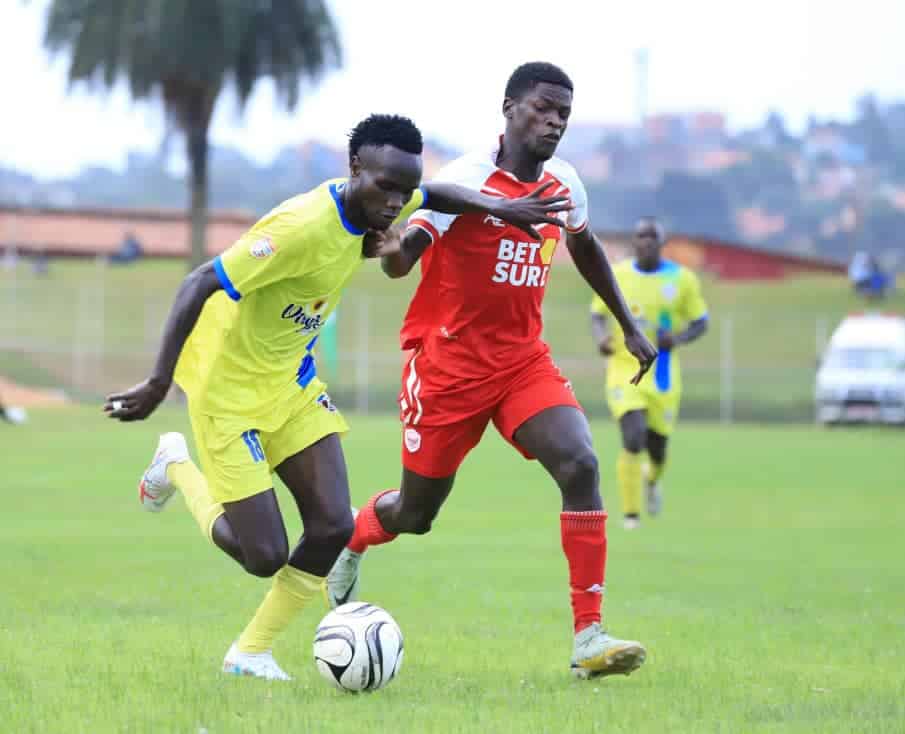 Express FC coach James Odoch has promised to win their final Ugandan Premier League fixture so as to end the season in a good position.
The Reds Eagles bounced back from their 5-2 defeat in the hands of champions Vipers to defeat Maroon FC 2-0 at Mutesa II Stadium Wankulukuku on Friday.
Despite playing an attacking game, Express were forced to wait until the second period when Boban Zirintuusa put them ahead after his half-volley found the back of the net before Allan Kayiwa scored in the 90th minute.
Read Also: Express FC recovers from Vipers SC defeat to floor Maroons
"We had a good game and indeed we had to bounce back from the loss against Viper, we are still up to the task to conclude this season in a better position with one game to go," Odoch said as quoted by the club's official website.
"Am happy for the result and the whole team for the performance they put up. We had to bounce back from that huge away loss however we still have a game away in Lira and we still need that win as well."
The victory pushed Express to 10th position on the 15-team table with 34 points from 27 matches. They have managed eight wins, 10 draws and suffered nine defeats.
Express will conclude the season with an away game against relegated Black Power at Akii Bua Stadium on Saturday.