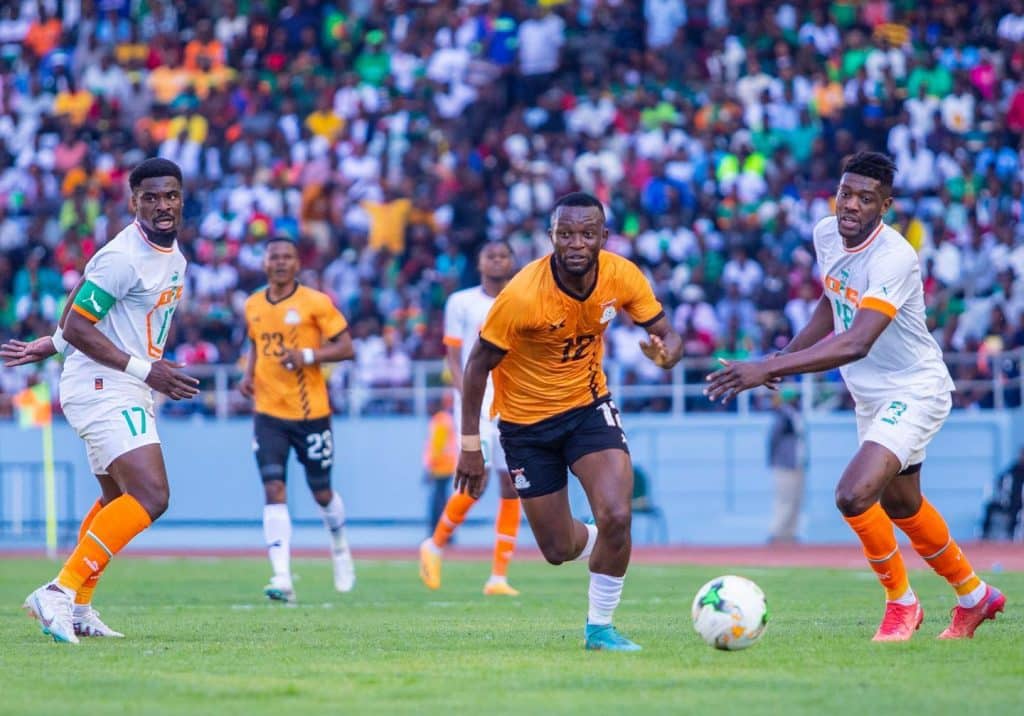 Zambian midfielder Emmanuel Banda has warned against underestimating the Chipolopolo Boys at the 2024 Africa Cup of Nations (AFCON) and in the upcoming 2026 FIFA World Cup qualifiers.
Zambia finished their AFCON qualification campaign with a 1-1 draw away to Comoros on Saturday night, ahead of Ivory Coast on goal difference in Group H. For the first time since 2015, they will compete in the AFCON.
In an interview with FAZ Media, Banda described their qualifying campaign as a success that has made a statement on the continent. "The whole campaign has been a success for us as a team and the country as well. I believe we had one objective, and that was to go to the AFCON, we managed to top the group, which is something we managed to achieve as a group."
Read Also: Afcon 2023: Zambia held by Comoros to finish top of Group
The Rijeka midfielder stated the Chipolopolo Boys "mean business this time around" after missing the last three Africa Cups. "It also sends a message to Africa as a continent, knowing that we were in a group with Ivory Coast and we managed to top the group. Not being at the Afcon for the past three editions and coming in to top the group simply means we mean business this time around. We come to play our hearts out and make our country proud," added Banda.
Meanwhile, speaking about the upcoming 2026 FIFA World Cup qualifiers, the 25-year-old midfielder stated the team can still qualify for the World Cup despite being in a difficult group. "As a team, we want to play in the World Cup," he said, adding. "We have never been there. Our eyes are set on that prize now. We know we can do it on the African continent; we can probably face any team and win them. So we are in a tough group, but we are still certain we can be victorious."
Zambia is in Group E alongside Morocco, Congo, Tanzania, Niger, and Eritrea for the World Cup qualifiers. They will open their campaign at home against Congo-Brazzaville before going to Niger on November 14 and 21 respectively.