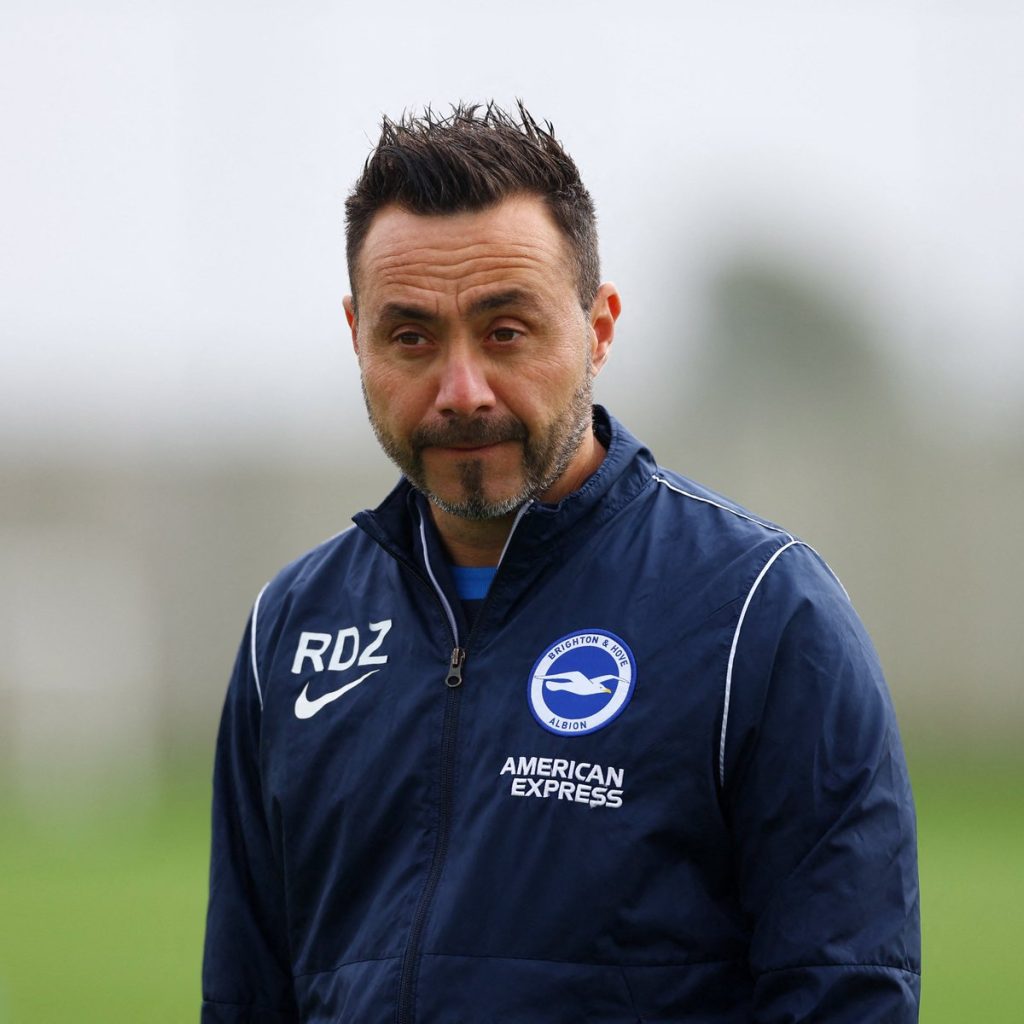 Roberto De Zerbi, the manager of Brighton & Hove Albion, claimed that his youthful team's lack of experience prevented them from winning at home after the Premier League club lost 3-2 to AEK Athens in their European debut.
Lewis Dunk, the team's captain and defender, was injured during the group stage match for Brighton, who finished sixth in the English top division last season and qualified for European football for the first time in club history.
Regardless of the outcome, De Zerbi stated he was happy of his team's effort.
"We were unlucky; I think the result is unfair," the Italian said.
"I'm really pleased with the performance, we played very well with personality.
"Maybe we don't have the right experience, we have younger players, and we can pay (the price) for this.
"For us it was a really historic day. For our fans, I'm sorry for them.
" We can decide how we are going to play, but we cannot decide the result."
Ajax Amsterdam, a former winner, and Olympique de Marseille, a three-time finalist, will also be opponents for Brighton in their quest to advance past the group round.
After hosting Bournemouth in the Premier League on Sunday, Brighton will travel to Chelsea in the EFL Cup on Wednesday.
With 12 points from five games, they are one point behind Arsenal in fourth position in the league.